Greetings Friends in the Name of Safety:





Safety Section UPDATE:

By now, most of you have probably been made aware of the

Legislative Mandated Fee Schedule

that will take effect December 1, 2009. Early feedback has been very positive and we look forward to continuing to serve you with your safety training needs. Please give us a call to schedule your safety training classes early. Thanks again for your continued support!



New N.C. Industrial Commission Web Page:

We have a new look! Please visit our brand new Web Page. To checkout the Safety Education Page... View and Save as as FAVORITE by CLICKING HERE



Be on the lookout for new programs soon!





80th Statewide Safety Conference!

Mark your calendar now for

May 11-14, 2010! Eighty Years of Safety and Counting...



Regional Safety Councils

Please... don't forget to support your Regional Safety Councils by joining their membership ranks and participating in their scheduled events. For membership applications, see the Quick Links to the right.
NCIC Video Library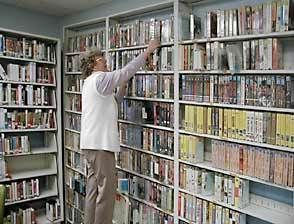 Due to recent budget requirements, we will discontinue our video library on December 1, 2009.
At this time, we are not sure if this will be permanent or short term. Once a decision has been made, we will inform you.
We apologize for any inconvenience.
A couple of weeks ago a friend told me that someone she knew had
their car broken into while they were at a football game. Their car was
parked on the green which was adjacent to the football stadium and
specially allotted to football fans. Things stolen from the car included
a garage door remote control, some money and a GPS which had been
prominently mounted on the dashboard.
When the victims got home, they found that their house had been
ransacked and just about everything worth anything had been stolen.
The thieves had used the GPS to guide them to the house. Theythen
used the garage remote control to open the garage door and gain
entry to the house. The thieves knew the owners were at the football
game, they knew what time the game was scheduled to finish and so
they knew how much time they had to clean out the house. It would
appear that they had brought a truck to empty the house of its contents.

Something to consider if you have a GPS - don't put your home
address in it. Put a nearby address (like a store or gas station) so you
can still find your way home if you need to, but no one else would know
where you live if your GPS were stolen.

MOBILE PHONES
I never thought of this.......

This lady has now changed her habit of how she lists her names on
her mobile phone after her handbag was stolen. Her handbag, which
contained her cell phone, credit card, wallet... Etc...was stolen.
20 minutes later when she called her hubby, from a pay phone telling
him what had happened, hubby says 'I received your text asking
about our Pin number and I've replied a little while ago.'
When they rushed down to the bank, the bank staff told them all the
money was already withdrawn. The thief had actually used the stolen
cell phone to text 'hubby' in the contact list and got hold of the pin
number. Within 20 minutes he had withdrawn all the money from their
bank account.

Moral of the lesson:
Do not disclose the relationship between you and the people in
your contact list.
Avoid using names like Home, Honey, Hubby, Sweetheart, Dad,
Mom, etc....
And very importantly, when sensitive info is being asked through texts,
CONFIRM by calling back.

Also, when you're being text by friends or family to meet them
somewhere, be sure to call back to confirm that the message came
from them. If you don't reach them, be very careful about going places
to meet 'family and friends' who text you.

What "Vow" Do You Take?




The most recent would be the volunteer issue. I became involved with Habitat for Humanity just last month; though I have heard about it for years and thought I didn't have time to help. I had this preconceived notion that it would be someone over my shoulder as I worked and that I would be working with folks having "no clue". I know, I know, I was wrong and I apologize publicly to those folks. I was amazed that 30 to 35 people could come from various skill levels and backgrounds to literally "raise the roof" in one day. Well, almost one day. 2 more volunteers and it could have been one day. Two ladies in particular were there to simply pick up trash as it generated and to offer a water or Gatorade to everyone else. Not a hard thing to do, but it was very much needed and appreciated. (It's hot completing the truss/attic framing)

Others were there to cut lumber, plywood, insulation, etc. to the proper requested size as needed. Basically in one area there were 4 workers: one to measure and document the "parts" needed then go order them from the folks doing "supply". That same person delivered the parts to one or two installers to complete the job while going to measure for the next order. It was actually fun. Sort of like a controlled, organized emergency action team. Let me back up just a bit. Before the start of each Saturday's work plan, we gathered around and had a brief devotion. The future owner's were introduced to anyone new to the site, and a little bit of paperwork is done. Name tags were written and stuck onto shirts. That didn't last long and it didn't matter. By lunchtime, everyone knew everyone's name. Once the devotions and preliminaries were over, the head honcho gave a safety briefing. I was impressed. In part he said "we are here for a good cause, but you have to keep safety first. Not everyone here is aware of particular hazards. Please watch others while you work below or above. Be focused and careful.". Then we split off having one experienced "manager" with each group. The worst injury I was aware of was sweat getting into my eyes.

The article I wrote for the June/July edition simply caused me to think, "I need a nap". The Saturday when I began this article was a cooler rainy day. Nice nap weather. Though I didn't have warm cookies, I did bake a cake. Yes, I bake and I like doing it and I clean up after myself. A feat all on it's own. It was baked perfectly and there was no accidental burns removing it from the oven. I didn't cut myself on the inner foil lining of the icing can like I've done before, kinda embarrassing. I correctly kept housekeeping in order. I guess if I did anything wrong, it was to sample it with a rather larger piece than normal. So shoot me, I have a smile on my face.

I reminded myself about the painful injury I wrote in the January article. It's almost been a year since I almost removed the end of my finger in a woodworking incident. It's grown back but it does have a somewhat flat spot and it's still shiny. If I were fingerprinted, it wouldn't show much on that finger. I still have sensitivity issues on the tip of the finger. It just further proves how long an injury can affect you. However, I can still cut a piece of cake. (As I wipe chocolate icing from the computer keyboard)

After the review of the January 09 article, I thought I'd go back and see what first article I wrote was about. I clicked on the wrong month, but scanned it anyway and lo and behold, I read an article by Dennis Parnell, our fearless leader. His article was on "Blackberry Thumb". Now, I am going out on a limb here so back me up. I recently was a part of a great Safety Council workshop in Lenoir. Dennis was there using his somewhat new blackberry. In fact, during our last staff meeting, many of us commented on his seemingly short, curt replies on email. (We speak freely at the staff meetings and only the occasional donut is thrown, then quickly retrieved and promptly eaten.) Anyway, Dennis told us he was just being short and sweet, meaning no negative tone. He said he is using his blackberry sometimes when replying to us. He was warned about the risk of carpel tunnel and nodded his head, then asking someone to pass the donut box. Seriously, a local student in Gaston county was killed several weeks ago because she was texting and driving at the same time. If I am not mistaken, the police found her phone, still "on" with an incomplete text to her mom. It's a very painful lesson to all that knew or read about the accident. I hope it at least convinces others that defensive driving is real and I encourage all, both teens and adults to contact our section for class details.

As I clicked further into the 2007 archives, I briefly read the "Bird Flu" article. I had to laugh because that very issue was brought back up just a day or two ago. While giving a hazard recognition program, Dennis retold the story of my incident with Sabrina. (To my wife; no it's not a woman, it's a bird) Long story short. We were all doing a 30-hour APCAP and in the hotel lobby was a bird with a rather large warning sign that said "I love people but I can bite". As I got closer to this bird, which by the way was on the outside of the cage perched, it stuck it's claw out as if saying, "come over, I want to be friends". I did, it did and the next thing I know it's on my arm. A large cockatoo bird. I struggled with what to do and before it was over, I had been pierced just between my thumb and finger by it's ever so large beak. All of this happening while a co-worker (instead of helping) decided to get some "good safety pictures". I don't think I'll ever live that one down. Some of you were there and know. I should have had proper PPE (gloves). Actually, I should have not crossed that "yellow line". Just like the yellow line many of you folks have around machinery to warn others "keep out". Ignore it and sooner or later, clamp! The bird will bite.

Okay, I know I've gone long here but I finally located the first article I wrote for the NCIC. It's was March 2007. After re-reading it, I encourage everyone to also re-read it. Go to the SAFETY SECTION web page by clicking HERE . You might have to scroll down a bit, but find March 2007 and there you are.

With a slight change, I could repeat that same message for our current situation. Two things have changed and probably more changes are in the cards. First, note the web address change for the NCIC. Second, as you know by now, we are no longer "free". (As of December 1st)

From that March 2007 article: "The North Carolina Industrial Commission's Safety Section is a group of experienced folks that want to act in a preventative measure with your existing safety program. We have a broad range of topics with a special interest in getting participants involved and getting everyone focused on having a safe work and home environment. We offer practical instruction on prevention, which, in turn can reduce worker's compensation." So when you review the fee schedule, think of how much the last worker compensation claim cost your company. Most claims easily cost more than $1,500. If our accident prevention program helps you prevent just one claim in a twelve month period, you've saved money. In addition, you've save indirect cost as well, such as time lost, replacement worker expense, time to handle and process the claim, and more.

If you are on the bubble about the Safety Section's services, please give your local representative or Dennis Parnell a call or email. For our current customer base: I hope you will continue to use our services in some form or manner. We will be announcing workshops scattered across the state to help the smaller employers get the proper training they need and satisfying the regulations. I hope the changes in our safety section will continue to yield proven results reducing worker's comp expense and reducing injury's. As an example of our low fees, we've checked, the average fee for a First Aid/CPR/AED class is $50. We are offering it for $35 and that includes the materials/workbook. Wow! What a deal!

To leave you with one more thought that I echo in many of my sessions from an emergency response class: "We take a vow to protect life and property, life comes first." As the economy struggles to recover, let's not put safety on the "back burner". If you do, the front burner might just cost you a whole lot more as you reach across.

Editor's note: Michael Nance is the NCIC Blue Ridge, Southern & Western Piedmont areas Safety Representative. If you are interested in having one of our programs in your area, please give Michael a call at 919-218-9047 or email him at

Michael.Nance@ic.nc.gov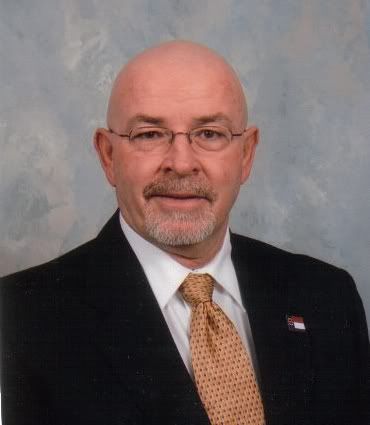 From the Desk of Dennis Parnell

Director Safety Education



Bad Safety Habits


The word safety refers to your freedom from danger, injury and damage, and to your personal security. It's what America was founded on. It's what everyone wants, but doesn't always get. It requires a lot of effort to have and to keep.

In recent years there has been a concentrated effort in our country to reduce accidents and save lives -- in the process, the word safety has been used so often that many of you may think of it as a "Preaching Word", or a word that forces you to alter your ways or change bad habits.

Instead, when you hear the word safety, think of it as a word that applies to the way you do everything in life. If you have bad safety habits, you're just not doing things as well as you should!

For example: If your driving safely, you're simply operating your vehicle as intended and obeying the laws, no more, no less. If your working with a power tool that requires eye protection, don't fight it. Safety glasses are simply a necessary accessory to the proper use of that tool. If you're at home, take the time to use a ladder instead of standing on a chair that was made to sit on.

Today is the best time to think about your bad safety habits and then correct them. Improving your bad safety habits will require concentration and effort, but the results will help make you a more responsible and desirable employee, improved driver, and a good example to those around you -- and your bonus for this effort is - a greatly reduced chance of becoming an accident statistic this year.

Now you know. Dennis :)

Insight!?

Fun and useless tidbits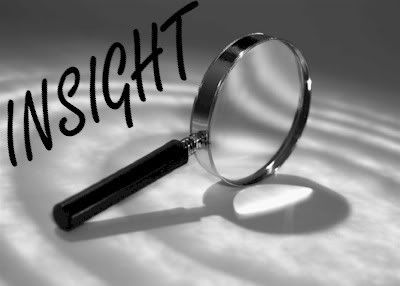 The University of North Carolina Chapel Hill is the oldest State University in the United States.

Known as "Fish Town" in the early 1700's when Blackbeard frequented the coast, "Beaufort Town" was established as a seaport with the right to collect customs, in 1722.
In 1903 the Wright Brothers made the first successful powered flight by man at Kill Devil Hill near Kitty Hawk. The Wright Memorial at Kitty Hawks now commemorates their achievement.

High Point is known as the Furniture Capital of the World.

Because steel expands when it gets hot, the Eiffel Tower is six inches taller in the summer than in the winter.

Someone paid $14,000 for the bra Marilyn Monroe wore in Some Like It Hot.

Most elephants weigh less than the tongue of the blue whale.
What Am I? Safety Quiz
How well do you know the history of the equipment we use everyday?
Try and guess what is being described in each group based on the hints given.
What Am I?
1) I WAS PAENTED IN 1919.
2) I WAS ORIGINALY MADE OF STEAMED CANVAS, GLUE AND BLACK PAINT.
3) I WAS FIRST MADE OF ALUMINUM IN 1938.
4) THE FIRST PLACE DESIGNATED FOR ME TO BE USED WAS THE GOLDEN GATE BRIDGE.
What Am I?
1) I WAS PATENTED IN 1880.
2) MY FIRST WIDE SCALE PRATICAL APPLICATION WAS DURING WWI IN GAS MASKS.
3) IN THE 1940'S COMPANIES WERE FORMED TO PRODUCE ME FOR USE BY WELDERS, CHIPPERS, TOOL GRINDING, AND METAL SHAPING.
4) MY MARK IS Z87.
What Am I?
1) I WAS DEVELOPED IN THE EARLY PART OF THE 20TH CENTURY ORIGINALY USED BY UTILITY LINESMEN.
2) I WAS ORIGINALLY MADE FROM COTTON AND LEATHER.
3) MY ANCESTOR WAS A BELT.
4) MODERN TYPE IS BASED ON ONE USED IN THE MILLITARY BY PARATROOPERS.
Answers at end of Safety Bulletin.

Accident Costs

Workers comp insurance only pays Direct costs, which include medical bills, a percentage of lost wages, maybe some travel expenses and prescription cost's. It does not cover the indirect costs. Some examples are: Production suffers, people want to see what happened, want to help. There may be a need to clean up after an accident, this could shut an area of the building down temporally. Lost worker, this one can get tricky. Could the need to train a new person, hire a temp or steal someone from another department be a factor? Quality suffers, customer relations suffer, and sales have to work harder. See where we are going? This could go on and on.

Indirect costs are equal to three to fives times the cost of the original accident! Last year Our Company shelled out over $423,423.00 in workers comp cost's. This is not what the insurance paid, this is what we the company paid. Lets split the difference and go with four times that, $1,693,692 that is our indirect cost. Add that to the medical, $2,117,115.00. Large amount of money spent for something so preventable.

Missing product: We had over 3225 packages missing with a price tag of $ 159,633.00. Now much like the workers comp example indirect costs are at least three to fives times as much as the direct cost. Re-picks, overtime customer satisfaction, sales and special trips to name a few. Special trips run from $500 a day to over $1,300 per day! And that's only mileage cost's for company, those figures do not include the compensation for the driver. You can do the math. Just imagine what we could be doing with that extra profit. All the building projects that could be completed. Imagine what type of salary increases would be possible. Win Share? It's in our best interest to control these cost the best we can.

Safety and Quality go hand and hand, from the moment you walk in the door till the time you pull out of the parking lot. We need everyone to be onboard with us. We Can not depend on one department, or one person from each department. We need everyone's help to make a difference. - Jay Rader
Onions?

I have used an onion, which has been left in the fridge, and sometimes I don't use a whole one at one time, so save the other half for later. Now with this info, I have changed my mind! will buy smaller onions in the future.

Written by Zola Gorgon - author of several cookbooks.

Watch out for those spoiled onions.

I had the wonderful privilege of touring Mullins Food Products, makers of mayonnaise. Mullins is huge, and is owned by 11 brothers and sisters in the Mullins family. My friend, Jeanne, is the CEO.

Questions about food poisoning came up, and I wanted to share what I learned from a chemist. The guy who gave us our tour is named Ed. He's one of the brothers. Ed is a chemistry expert and is involved in developing most of the sauce formula. He's even developed sauce formula for McDonald 's.

Keep in mind that Ed is a food chemistry whiz. During the tour, someone asked if we really needed to worry about mayonnaise. People are always worried that mayonnaise will spoil. Ed's answer will surprise you.

Ed said that all commercially-made Mayo is completely safe. "It doesn't even have to be refrigerated. No harm in refrigerating it, but it's not really necessary." He explained that the pH in mayonnaise is set at a point that bacteria could not survive in that environment. He then talked about the quaint-essential picnic, with the bowl of potato salad sitting on the table and how everyone blames the mayonnaise when someone gets sick.

Ed says that when food poisoning is reported, the first thing the officials look for is when the 'victim' last ate ONIONS and where those onions came from (in the potato salad). Ed says it's not the mayonnaise (as long as it's not homemade Mayo) that spoils in the outdoors. It's probably the onions, and if not the onions, it's the POTATOES. He explained, **onions are a huge magnet for bacteria, especially uncooked onions. You should never plan to keep a portion of a sliced onion. He says it's not even safe if you put it in a zip- lock bag and put it in your refrigerator. It's already contaminated enough just by being cut open and out for a bit, that it can be a danger to you (and doubly watch out for those onions you put in your Hotdogs at the baseball park!).

Ed says if you take the leftover onion and cook it like crazy you'll probably be okay, but if you slice that leftover onion and put on your sandwich, you're asking for trouble. Both the onions and the moist potato in a potato salad, will attract and grow bacteria faster than any commercial mayonnaise will even begin to break down.

So, how's that for news? Take it for what you will. I (the author) am going to be very careful about my onions from now on. For some reason, I see a lot of credibility coming from a chemist and a company, that produces millions of pounds of mayonnaise every year.'

Also, dogs should never eat onions. Their stomachs cannot metabolize onions.



**Note: According to Snopes.com, "Cut bulb onions are a magnet for bacteria is UNDETERMINED."



Western Piedmont Safety Council Recent Workshop
Michael Nance and Dennis Parnell
discuss Hazard Recognition at a recent Western Piedmont Safety Council Workshop in Lenoir.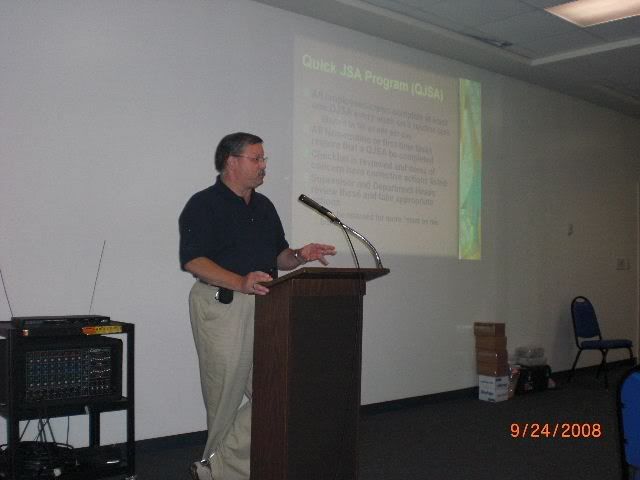 Rick Collier
with LP Corporation gives a presentation on Job Safety Analysis at the Western Piedmont Safety Council Fall Workshop. Please support our Regional Safety Councils.
Join your Regional Council Today!
Hazard Alert!
Office safety do's and don'ts
Do:
Keep aisles and walkways free of tripping hazards.

Position office furniture and cabinets away from doors and aisles to allow people to move around freely and safely.

Use a stepstool or ladder to reach high shelves.

Keep desk and file drawers closed when not in use.

Place the heaviest items on the lowest shelves of bookcases and in the bottom drawers of file cabinets.

Keep the area around your desk neat and orderly.

Maintain good posture to avoid stressing neck, shoulders, back, and wrists.

Be careful when closing drawers so that you don't pinch fingers.

Make sure staples are completely closed to avoid cuts.

Turn on the light before entering a dark room or space.

Report any safety hazards to your supervisor.
Don't:
Don't overload electrical circuits.

Don't use extension cords as a permanent solution.

Don't block exit routes or emergency doors.

Don't try to lift items that are too heavy for you-get help or call maintenance.

Don't forget to wear appropriate PPE, such as safety glasses, hearing protection, or a hard hat, if you need to go into manufacturing areas of the facility.

Don't repair office equipment; leave it to trained and authorized personnel.
What Folks Are Saying...

Michael,
I just had to let you know that I read your September Article in the N.C. Industrial Commission Safety Bulletin, called My Laptop Bit Me!
It was great and I had a good chuckle. Awesome reminder, I have lost my files in the past and I still forget to back them up.
Thanks Again,

Vicki Burdge

Cardinal Logistics Management Corporation
Customer Support Center-Safety Dept.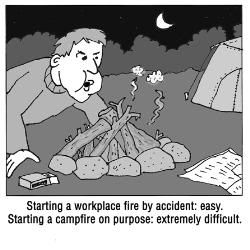 Be Fire Smart
Take steps to prevent workplace fires
What does it take to start a workplace fire? Surprisingly little. First, you need some oxygen, and there's no shortage of that in the air. Then you need some kind of fuel, and there's a lot of that in the form of paper, cardboard, wood, cloth, flammable and combustible liquids, and other materials that burn easily. Finally, you need an ignition source like a spark, a flame, heat, or electricity. Oh, yes, there's one other thing-carelessness. Somebody has to be careless enough to let all these fire-starters get together.
Here's an example:

A leaking chemical container releases flammable vapors that are heavier than air, and so they sink to floor level and travel across the work area to where a worker is using a metal tool that creates a spark. The spark ignites the vapors, which burn rapidly. If there are enough vapors or if the fire makes it back to the container of flammable liquid, there could be an explosion.
All the elements of a fire existed here-oxygen, fuel, and ignition source-plus the added ingredient, carelessness. The worker should have been using nonsparking tools in an area where flammable liquids were present. And someone should have inspected the container, found the leak, and reported it.
Here's another example:

There's a pile of cardboard and paper trash out on the loading dock. A worker sneaking a smoke fails to completely extinguish the cigarette before tossing the butt into the pile of trash. It takes a while, but eventually the trash bursts into flames. If the fire goes unnoticed for long, it could easily spread.
Again, all the elements for starting a fire were there. Plus, someone's carelessness resulted in a pile of combustible trash lying around, and someone else's carelessness set the trash on fire.
Look around your work area. Is there fuel to start a fire? Are there ignition sources? Are you being careful and making sure that the fuel and the ignition sources don't get together to start a fire?
Western Carolina Safety Council Fall Workshop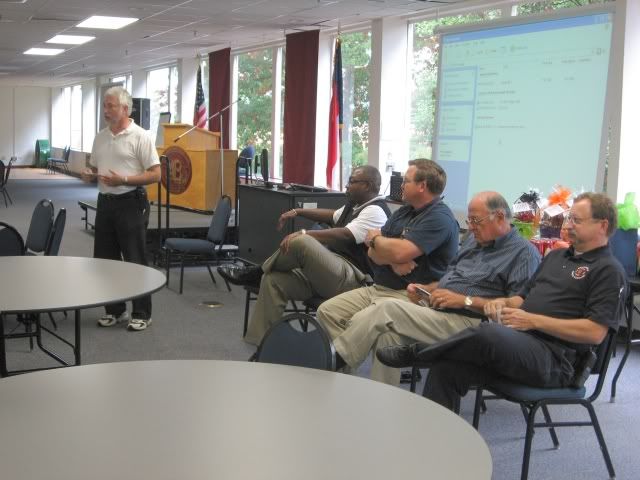 Andy Spradley

, WCSC Treasurer, leads the Speakers' Panel at a recent Fall Workshop. Attendance and Lunch was great! If you missed this one, be sure you make the next Western Carolina Safety Council event.






And Vendors too!

ADT was well represented as attendees were able to network and learn the many services they offer.

Answers:

1)HARD HATS, 2)SAFETY GLASSES, 3)SAFETY 4)HARNESS

Thanks to D. Robertson.

About N.C. Industrial Commission

Safety Section
The N.C. Industrial Commission Safety Education Section stands ready to assist you with your Safety training needs. We offer a variety of courses, designed to suit your needs. Please give one of our Industrial Safety Representatives a call.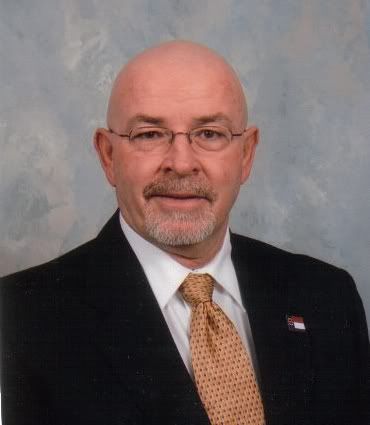 DENNIS PARNELL
Director Safety Education
919-218-3000-Cell

919-807-2602

Dennis.Parnell@ic.nc.gov
KIM NADEAU
Program Assistant
919-807-2603
919-218-9049-Cell
Kim.Nadeau@ic.nc.gov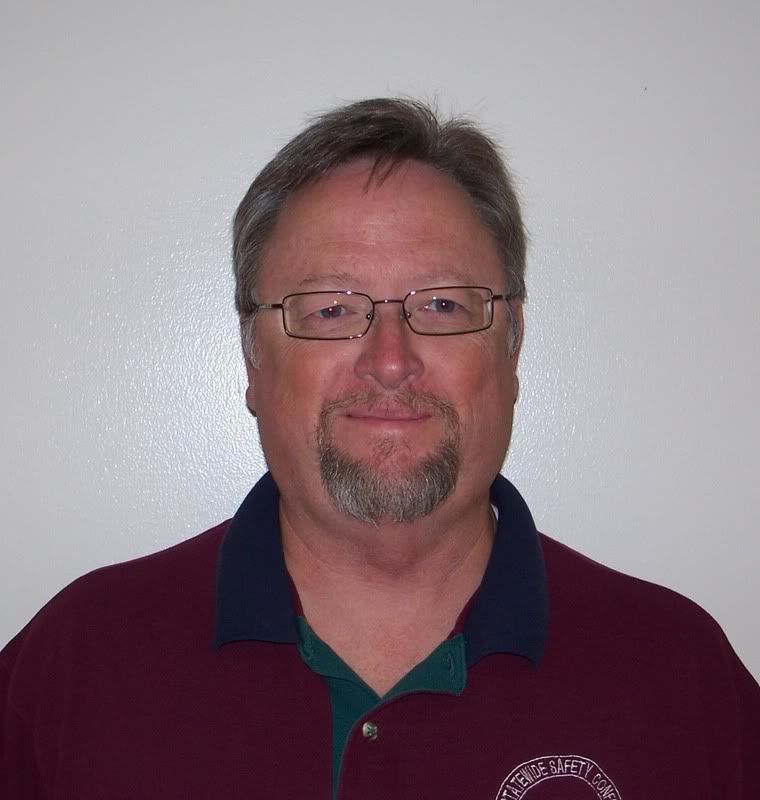 RANDY CRANFILL
Western Carolina Area & APCAP & APW Coordinator
919-218-2986
Randy.Cranfill@ic.nc.gov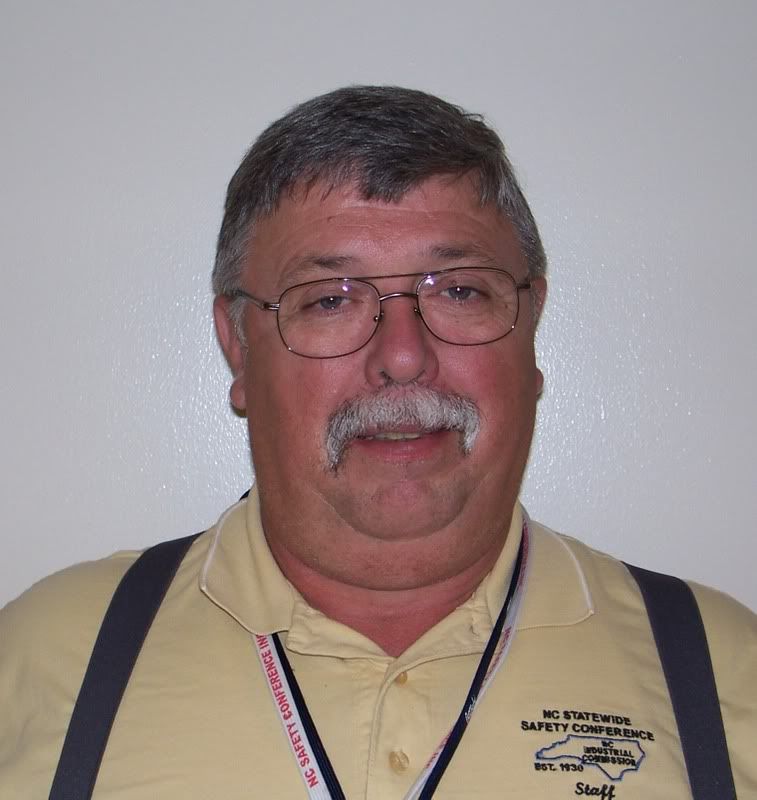 MARKUS ELLIOTT
Southeastern Region & HAZWOPER Trainer
919-810-5788
Markus.Elliott@ic.nc.gov
MEL HARMON
Defensive Driving & Work Zone Traffic Instructor
919-218-3374
Mel.Harmon@ic.nc.gov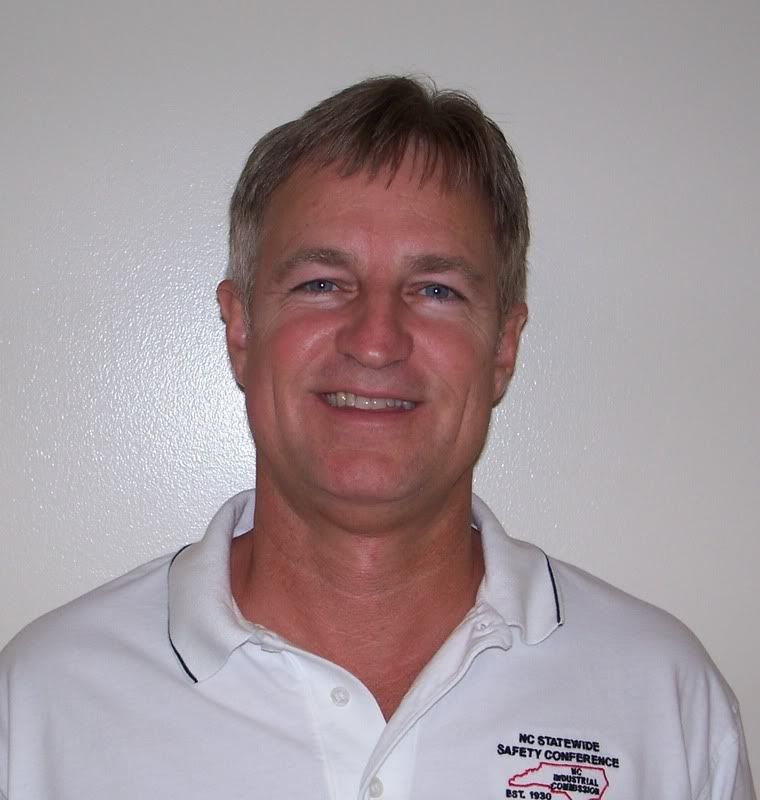 ERIC JOHNSON
Mid-State Area & Water/Wastewater Coordinator
919-218-3567
Eric.Johnson@ic.nc.gov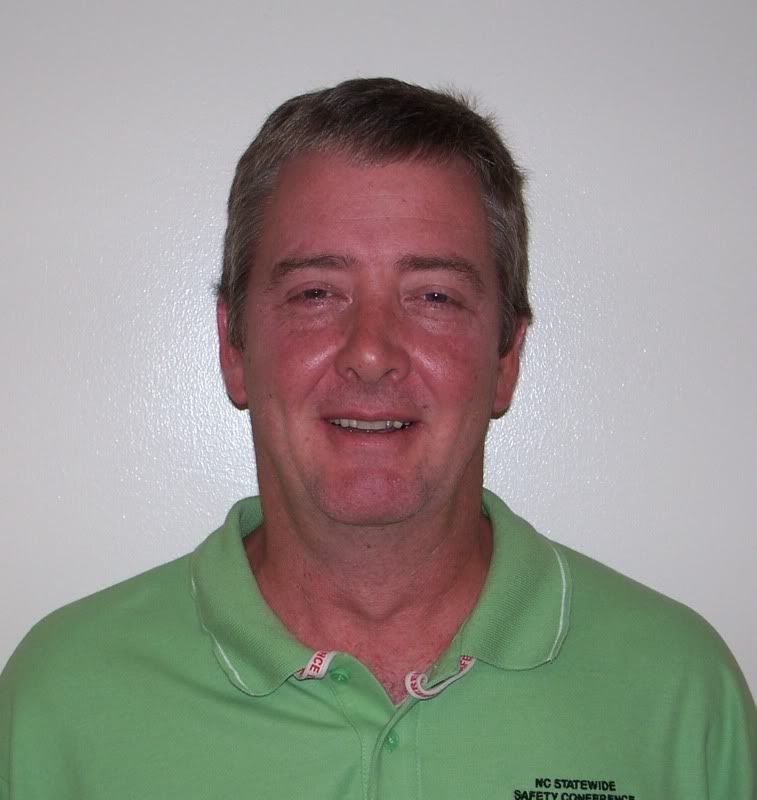 MICHAEL NANCE
Blue Ridge & Southern/Western Piedmont Areas
919-218-9047
Michael.Nance@ic.nc.gov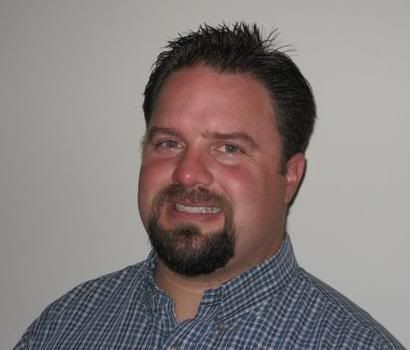 JIM GILREATH
Central Piedmont Area
919-218-7085
Jim.Gilreath@ic.nc.gov
ALVIN SCOTT
Eastern & Northeastern Areas, Eastern Defensive Driving Instructor
919-218-2792
Alvin.Scott@ic.nc.gov



WE ARE

STILL

WORKING FOR YOU!


Gas Truck Explosion
This gas truck explodes after a static electricity discharge from a balloon.

PLAY VIDEO...
Quick Links
Quick Links
Fleet Safety

Prevent Vehicle Fires


Quick Links
CENTRAL PIEDMONT SAFETY COUNCIL
Quick Links
EASTERN CAROLINA SAFETY COUNCIL
Quick Links
SOUTHEASTERN SAFETY COUNCIL

Quick Links
WESTERN PIEDMONT SAFETY COUNCIL
Membership Brochure
Quick Links
Quick Links
BLUE RIDGE SAFETY COUNCIL

Quick Links
NORTHEASTERN SAFETY COUNCIL
Membership Brochure

Quick Links
WESTERN CAROLINA SAFETY COUNCIL
Quick Links
NC RURAL WATER ASSOCIATION

Quick Links
SIGN-UP FOR OUR NCIC SAFETY BULLETIN
Email/Newsletter

Quick Links
news & notes

SAFETY CHECKS
The last day of October is the last day of daylight saving time. The University of Oklahoma Police Department suggests using the occasion of setting your clocks forward or back as a cue to:
Check and replace the batteries in your smoke and carbon monoxide (CO) alarms.
Also replace smoke alarms older than 10 years. Replace CO alarms older than 5 years.


Check your disaster supply kit, e.g., water, food, flashlights, batteries, and blankets.
Use the time change to check its contents, including testing/replacing flashlight and radio batteries.

Check storage areas for hazardous materials.
Discard any that are outdated, no longer used, or in poor condition.


Go through your medicine cabinet.
Discard outdated medications. Crush them and dis-card them in a way that children can't find them.
And help is just a phone call away.Call your
NCIC AREA SAFETY CONSULTANT!
Quick Links
DRUG-FREE WORK WEEK
The week of October 19 to 25 is Drug-Free Work Week. This is a good time to remember how hazardous it is to drive or work under the influence of drugs or alcohol. The purpose of this event is to highlight the dangers of substance abuse and encourage working people with drug or alcohol problems to seek help.

Give us a call...
MAKE HALLOWEEN SAFE THIS YEAR
Are your kids already planning their cos- tumes and mapping the most productive trick-or-treat routes? Though Halloween is one of the most popular holidays, it is also one of the most risky.
Here's how to protect your kids:
Do teach them to stay away from candles.

Do make sure your witch or goblin carries a flashlight and wears reflective clothing.

Don't let them wear long costumes that can trip them.

Don't buy costumes with masks. They can obstruct vision. Use makeup instead.

Don't let children trick or treat alone. Accompany the younger ones yourself, and make sure older kids are part of a group.
Quick Links

THE UNASKED QUESTION CASE

When a company came up with a new formula for its products, the employee in charge of weighing ingredients was retrained to make new measurements. He didn't fully understand the changes but was too embarrassed to ask how to recalibrate the scales again.

After a few days of poor production runs, the problem was tracked down to this employee and the question he didn't ask.