Greetings Friends in the Name of Safety:



To quote Sam Cooke, "A change is going to come!"



Safety Section UPDATE:

As most of you know, the Safety Education Section will institute a fee for services beginning December 1, 2009. Pamela Young, Chair of the N.C. Industrial Commission will be making the announcement within a couple of weeks. The fee schedule will be announced at that time. Thanks again for your continued support!

The Other News Is... We are still having the NC Zoo, Asheboro Basic & Advanced APCAP program October 26-30, 2009 for Basic and October 26 & 27, 2009 for Advanced. This will be the last one before the fee schedule begins.

The ADVANCED class is FULL, but we still have a few seats open for the BASIC class.




To register for the Basic, please CLICK HERE



80th Statewide Safety Conference!

Mark your calendar now for

May 11-14, 2010! Eighty Years of Safety and Counting...



Regional Safety Councils


Please... don't forget to support your Regional Safety Councils by joining their membership ranks and participating in their scheduled events. For membership applications, see the Quick Links to the right.
The Western Piedmont Safety Council awarded their Lifesaving Award to three individuals at it's August meeting at the Smokey Bountain Smokehouse & Creamery. Those in the picture are, from left,
Doug Brookshire
- Safety Director for Bernhardt Furniture and Chairman of the Western Piedmont Safety Council; Charlie Steelman - an employee of Tyson Foods in Wilkesboro; Henry Steelman - an employee of Louisiana Pacific - Roaring River; Justin Billings - an employee of Louisiana Pacific - Roaring River; and Dennis Parnell - Director of Safety Education with the North Carolina Industrial Commission in Raleigh.
Charlie and Henry Steelman received a Life Saver Award from the Western Piedmont Safety Council for saving the life of a man who had fallen out of his boat on March 23, 2009 on W. Kerr Scott Reservoir. Justin Billings received a Life Saver Award for his actions to help save the life of a woman whose car had gone into the river in Roaring River, NC on February 19, 2009.
The Western Piedmont Safety Council covers 8 counties and is sponsored by the N.C. Industrial Commission. The objective of the WPSC is to promote safety in industry, home, and public places with special emphasis placed upon industrial safety.
If you have a lifesaving experience you believe would qualify for this award, please contact your Regional Safety Council for more information.
NCIC Video Library
Due to recent budget requirements, we will discontinue our video library on December 1, 2009.
At this time, we are not sure if this will be permanent or short term. Once a decision has been made, we will inform you.
We apologize for any inconvenience.
Keep S-A-F-E, Safe!

Remember these four steps to safety

Prevent accidents on the job by staying S-A-F-E, which stands for:
Stay alert.
Pay attention to your work. Avoid becoming complacent or taking shortcuts, no matter how many times you've done a job. Be prepared for the unexpected.
Ask questions.
Don't take anything for granted. Check with your supervisor when you are unsure about a substance, procedure, or piece of equipment. If you're not sure if something is a hazard, ask. If something seems wrong, but you're not sure what, ask. Never let a safety question go unanswered!
Focus on safety problems.
Take time to look for hazards. Inspect your work area, tools, equipment, and materials before you start every job. Anticipate potential problems and be prepared to deal with any problems that arise while you work.
E liminate hazards.
Take responsibility for your safety. Follow safety rules. Used assigned PPE. Keep your work area neat and safe. Remove or repair safety hazards you're trained to handle, and report the ones you can't correct to your supervisor.
Make safety an important part of your job-every minute of every day.
For more information, please give Dennis a call at 919-218-3000 or email
Dennis
.
My Laptop Bit Me!
I must admit,....I am not as prepared for the monthly newsletter as I usually am. I sometimes have 3 or 4 newsletter topics going on at the same time; jotting down comments whenever possible and even calling my home phone to leave myself a note about a nifty quote I heard. I honestly refrain from trying to drive and write stuff down while talking on the cell phone. If it's too detailed, I pull over or ask someone if I can call back. It's not worth the risk and chance of getting into an accident.

Speaking of "risk", how many of you back up your computer files? I imagine most of you have someone in the building taking care of the business materials and making sure back ups are made daily and maybe even storing this offsite. You may not think back up files are made, but they are. It's just that you can't get to them unless you're a pro in hacking computers. Our section has strived for over 80 years to prevent accidents. One of those nifty quotes that popped into my brain last week was: "An ounce of prevention is worth a pound of cure." Not sure,...but I know it went something like that.
At the Nance home, we have three computers (that work). One is the regular desktop style that you don't move. It has the big/bulky CRT monitor that looks like a TV (I refuse to spend the money on a flat LCD until the one I have explodes). It's primarily the PC (that's "Personal Computer") that the kids use - games, research, games, emails, and then some games. The PC works fine but is years behind technology. Then my wife has one she uses for her school work (she's a high school teacher). She's always doing lesson plans, checking student homework, emailing other teachers about meetings, etc. It's very convenient for her and allows her to do some work in the comfort of the home instead of staying late at school every day. The third PC is mine. The one I'm using now.
My original laptop decided to take a trip south without me about three weeks ago. I lost everything. But wait, there's more!!!! Yes, I made a backup of my files; however, I did that about 3 months ago and really hadn't thought of doing it again. The IT department in Raleigh told me to bring it in and they would see what they could do. I was really hoping I could recover important documents, safety photos, power points, etc., but it was not meant to be. The laptop was "re-imaged", or in my words, "wiped clean". By the way, we call them laptops but I rarely see one actually on a person's lap. I was disappointed but I knew I had backups at home; six CD's worth and some memory sticks. Problem is, the re-imaged laptop would not recognize the files. Neither would the backup laptop. Rats!!! Sure, I thought of other words like "Hamster", "Dang It" and maybe a few more.
Where is all this going? Simple. Make back ups of your files now. Tonight when you get home. Just like someone who is bypassing a machine guard or another safety rule, sooner or later it will bite you back and it will be painful. I spend hours recreating presentations and other required files that I must keep. My brain was like Jell-O several nights in a row. Even though some photos are gone and lost forever, I have been able to find replacements. We have all heard the phrase, "There is a silver lining in every cloud", and I guess in my case, it caused me to do what I had been putting off. For example; the topic Blood Borne Pathogens has not changed too much in the past several years but I get drained of presenting the same power points over and over so I usually have 6 to 8 different ones to mix it up. I knew I needed to redo many of our topics and I was trying to find the time during training sessions to do it. The laptop crash caused me to buckle down after hours and over the weekends to do just that; refresh myself with many of the topics and also refresh the power points. Like seeing a movie for the fifth time and noticing things you didn't see or hear before. It's like an "Ah-Ha" moment. Or perhaps a cool new accident prevention idea that will also save expenses. Then you want to share it with others, try it out.
The average computer user doesn't think much about problems that can arise with a computer until a problem actually does occur. That sort of sounds like some upper management folks I used to work with. Once a failure happens, repairs can be both costly and time-consuming. As with a good safety program, preventive measures are the best tools to keep things on track! Prevent a catastrophe and get those files backed up as soon as possible.
Editor's note: Michael Nance is the NCIC Blue Ridge, Southern & Western Piedmont areas Safety Representative. If you are interested in having one of our programs in your area, please give Michael a call at 919-218-9047 or email him at
Michael.Nance@ic.nc.gov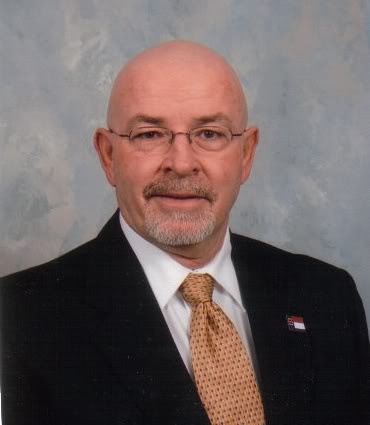 From the Desk of Dennis Parnell

Director Safety Education

If Only They'd Paid Attention
Why safety meetings and training are important

One of the best ways to get the safety information you need to avoid job accidents is in safety meetings and training sessions. That's where you'll learn what you have to know to protect yourself and your co-workers from workplace hazards.

Here are some true stories of workers who probably didn't pay enough attention in safety meetings and training sessions. A worker's arm was crushed when he reached into a conveyor belt mechanism to remove a blockage. He turned the power off but didn't lock out the conveyor. A co-worker who couldn't see him turned the power back on.
An employee died when he tried to stop a hazardous solvent spill by turning off a valve instead of following workplace rules to evacuate. He wasn't wearing a respirator and was overcome by toxic vapors.
A worker was killed when a piece of metal he was cutting bounced off the table and hit him in the head. He wasn't wearing a required hard hat.
A worker in a trench was killed in a cave-in because he failed to properly shore up the sides.
Two workers were killed when a crane fell over on them because a co-worker had loaded the crane above its rated capacity.
Both workers died when an employee with no protective equipmentor safety line tried to help a co-worker who was overcome by cyanide gas while cleaning a tank.
One employee died and one was seriously injured because the overloaded scaffold they were working on collapsed, sending them 12 feet to the ground.
An employee was killed when she tried to slip past a backing forklift. The operator didn't see the worker behind him, and she was crushed between the forklift and a wall.


If only these workers had paid more attention in safety meetings and safety training sessions, they would have known that what they were doing was dangerous and might result in an accident. Had they known, they might have escaped injury or death. Don't be like them! Be informed.
Now you know. Dennis :)

Insight!?

Fun and useless tidbits
Smelling (not eating) green apples and bananas help you to lose weight.

A hummingbird weighs less than a penny.

Thomas Edison was afraid of the dark.

Walt Disney was afraid of mice.

The electric chair was invented by a dentist.

Leonardo Di Vinci invented the scissors.

Flies fly backwards.

You cannot hum while holding your nose. (OK, tell the truth. How many of you tried this?)

Apples are more powerful than caffeine at helping to stay awake.

Cat urine glows under a black-light.
What Do You Know?
Don't draw a blank on safety information

Here's a quiz to test your general safety knowledge.


If you see a safety hazard you can't safely fix yourself, __________ it.
Only use a fire extinguisher to fight _______, contained fires.
The _________ on a chemical container warns of safety and health hazards.
To protect workplace security, report __________ individuals or activities.
_______________, such as safety glasses and hard hats, are personal barriers against job hazards.
If you don't understand a safety procedure or don't know if something is a hazard, ask a __________.
A hazardous space with limited entry and exit areas that only trained, equipped, and authorized personnel are allowed to enter is called a __________ space.
Never touch anything electrical with _____ hands.
When you have to lift an object, lift with your _______ muscles.
Places where fingers, hands, or other body parts can get caught between two surfaces or between moving machine parts are known as __________ points.
Answers at end of Safety Bulletin.

How to make the most of National Preparedness Month, September 2009

By

Ginny Schwartzer

This September marks the 6th Annual National Preparedness Month sponsored by the U.S. Department of Homeland Security's Ready Campaign and Citizen Corps. The campaign is designed to increase public awareness of emergency preparedness at home, at work, and in the community by providing free information. The program promotes basic steps to achieve true readiness in case of disaster: get a kit, make a plan, be informed, and get involved.

Get a kit:

Everyone should have an emergency kit at home and at work with basic supplies. At minimum, emergency kits should include: first aid supplies, water, food, flashlight and batteries, battery powered or hand crank radio, and NOAA Weather Radio. Families should be prepared for a minimum of 72 hours following a disaster. For a complete supply list visit:

http://www.ready.gov/america/getakit/


Make a plan: Planning is key to being prepared when an emergency strikes. Plans should include how to communicate with loved ones, where to reunite if separated, how to decide if you should evacuate or shelter-in-place, and where to find the disaster kit and additional supplies.


Be informed: Information allows you to make decisions that will impact how you respond to an emergency. Know what emergencies are possible where you live and how to effectively prepare for them. Learn what resources are available in your area and what emergency plans are in place for your city, county, and state.


Get involved: The final step promoted during Emergency Preparedness Month is to get involved in your community preparedness. On Ready.gov's website groups can register to become part of the National Preparedness Month Coalition. Coalition members are organizations who pledge to share preparedness information with their families, coworkers, customers, and communities. In 2008, more than 3,200 organizations served as Coalition members.

Visit http://www.ready.gov/america/npm09/members.html to see if your group has already registered and how you can get involved. If your organization has not joined, consider becoming a member to share the message of preparedness with your community.


For more information, visit the Campaign's Web site and toll-free numbers (1-800-BE-READY and 1-888-SE-LISTO).


Ginny Schwartzer is Vice President / Owner of All Clear Emergency Management Group, a planning and preparedness firm providing focused emergency management services to hospitals, healthcare facilities, schools, universities, churches, religious organizations, and businesses. She can assist with your organization's plans to be truly ready for an emergency. She can be reached at 336-802-1800 or by Email.


Wake Up and Be Safe!
Don't let drowsiness cause accidents

Sleep experts say many people don't get enough sleep. Statistics show that as many as 40 percent of Americans say that they've been sleepy enough during the day that it interferes with their daily activities. And that can have a negative impact on workplace safety.

To counteract drowsiness on the job and prevent accidents:

Take a minibreak and do some stretching exercises right at your workstation.
Go to the restroom and splash cold water on your face.
Take a walk during your rest break to help refresh and wake you up.
Drink a caffeinated beverage.
Avoid tasks that require sharp physical or mental skills when you're very tired. For example, operating machinery, driving a vehicle or forklift, or handling hazardous materials could be dangerous if you're not fully alert.
Be honest and don't put yourself or others at risk.
Switch to a less risky task, if possible, until you feel more awake.
Talk with your supervisor if you're concerned about your abilities-or someone else's. Also talk to your supervisor if you're taking a medication that makes you feel drowsy and could put you or a co-worker at risk.
There's a direct connection between fatigue and accidents. So keep alert!


Why Organize?
Ten ways organization helps you succeed

Why bother spending all that time getting organized on the job?
Because being organized helps you:
Save time. When you know what you're going to do and how you're going to do it, and when you have all the materials and equipment you need before you start, you won't waste time once you get going.
Avoid stress. Instead of running around looking for the things you need and facing all kinds of frustrations while you're busy trying to get a job done, you'll have everything all lined up waiting for you when you need it.
Anticipate needs, problems, and choices. When you organize, you're better able to anticipate what is required to do a job well, what problems you might face, and what options you might have. Instead of jumping in blind, you'll go into the job with your eyes open, prepared for anything that might arise.
Make better decisions. Because you've organized and anticipated, you'll be able to make better decisions faster as you work.
Be more efficient and productive. You won't waste time and energy or have to backtrack to deal with something you forgot.
Make sure priorities are met. You'll have organized your tasks in the logical order that allows you to meet your priorities.
Handle challenges and problems more effectively. You'll be able to handle challenges or problems while you work because you'll already have the resources to deal with unexpected events.
Evaluate progress. Because you've already planned out your work, you'll know how well you're getting along and how much more you have to do. That will help you keep on schedule and finish your work on time.
Meet goals. An organized approach to your work ensures that you will meet-or even exceed-your goals.
Achieve better results. Finally, being organized helps you achieve better results, which is the basis for professional success and personal satisfaction.
What Folks Are Saying...

Dennis,
Thank you so much for speaking at our pre-outage safety meeting. I appreciate you taking time out of your busy schedule to accommodate us. You delivered a good message that was well received by everyone. If there is ever anything I can do to help you, please let me know.

Thanks Again,
Jeff Lamm
Operations Manager
Roanoke Valley Energy
Weldon, NC
Sleep Poll Revealing

According to a recent Sleep in America poll by the National Sleep Foundation, American adults average 6.9 hours of sleep a night. But 16 percent of those polled said they get less than 6 hours on weeknights. And only half the people polled thought that they were getting enough sleep.

Twenty-four percent said that sleep problems affected work and other activities. Half said they often feel tired, and 17 percent said they feel tired every day.

Nearly one in three said they had missed work or made mistakes because of lack of sleep. Sixty percent of drivers polled admitted to driving while drowsy, and 4 percent said they'd had an accident or near miss because of fatigue.

One of the biggest culprits for lost sleep was a partner's snoring-costing an average of 49 minutes of lost sleep a night. The poll also indicates that people with medical conditions like arthritis and high blood pressure sleep less and are twice as likely to feel tired during the day.

Weight problems are also linked to loss of sleep. Overweight people tend to get less sleep and feel more tired during the day than people of normal weight.

How do Americans prepare for sleep? Ninety percent said they watched TV.

How do we make up for lost sleep? More than 50 percent of the survey group took at least one nap a week.

Answers:
(1) Report (2) Small (3) Label (4) Suspicious (5) Personal protective equipment (PPE) (6) Supervisor (7) Confined (8) Wet (9) Leg (10) Pinch


About N.C. Industrial Commission

Safety Section
The N.C. Industrial Commission Safety Education Section stands ready to assist you with your Safety training needs. We offer a variety of courses, designed to suit your needs. Please give one of our Industrial Safety Representatives a call.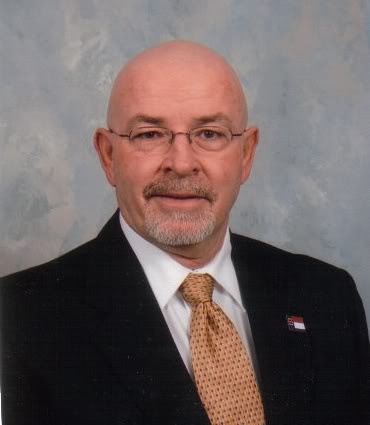 DENNIS PARNELL
Director Safety Education
919-218-3000-Cell

919-807-2602

Dennis.Parnell@ic.nc.gov
KIM NADEAU
Program Assistant
919-807-2603
919-218-9049-Cell
Kim.Nadeau@ic.nc.gov
RANDY CRANFILL
Western Carolina Area & APCAP & APW Coordinator
919-218-2986
Randy.Cranfill@ic.nc.gov
MARKUS ELLIOTT
Southeastern Region & HAZWOPER Trainer
919-810-5788
Markus.Elliott@ic.nc.gov
MEL HARMON
Defensive Driving & Work Zone Traffic Instructor
919-218-3374
Mel.Harmon@ic.nc.gov
ERIC JOHNSON
Mid-State Area & Water/Wastewater Coordinator
919-218-3567
Eric.Johnson@ic.nc.gov
MICHAEL NANCE
Blue Ridge & Southern/Western Piedmont Areas
919-218-9047
Michael.Nance@ic.nc.gov
JIM GILREATH
Central Piedmont Area
919-218-7085
Jim.Gilreath@ic.nc.gov
ALVIN SCOTT
Eastern & Northeastern Areas, Eastern Defensive Driving Instructor
919-218-2792
Alvin.Scott@ic.nc.gov



WE ARE WORKING FOR YOU!

Quick Links
Quick Links
Fleet Safety

Law and condition dictate top speed

Quick Links
CENTRAL PIEDMONT SAFETY COUNCIL
Quick Links
EASTERN CAROLINA SAFETY COUNCIL
Quick Links
SOUTHEASTERN SAFETY COUNCIL

Quick Links
WESTERN PIEDMONT SAFETY COUNCIL
Membership Brochure
Quick Links
Quick Links
BLUE RIDGE SAFETY COUNCIL

Quick Links
NORTHEASTERN SAFETY COUNCIL
Membership Brochure

Quick Links
WESTERN CAROLINA SAFETY COUNCIL
Quick Links
NC RURAL WATER ASSOCIATION

Quick Links
SIGN-UP FOR OUR NCIC SAFETY BULLETIN
Email/Newsletter

Quick Links
news & notes


SUBSTANCE ABUSE AND SAFETY

September is National Alcohol and Drug Addiction Recovery Month.
Why talk about this? Because the majority of Americans abusing drugs, alcohol, or both are employed. And their abuse problem almost always causes a safety problem.

People working under the influence of drugs or alcohol are three times more likely to have accidents. And they may not be the only ones hurt. Co-workers are often injured as a result of someone else's substance abuse on the job.

Think about these facts:
Some 6.5 percent of full-time and 8.6 percent of part-time workers are current illegal drug users.

Alcohol is the most widely abused drug among working adults. An estimated 6.2 percent of adults working full time are heavy drinkers.

Of 12.4 million heavy drinkers, 30.5 percent are also current illegal drug users.

More than 60 percent of working Americans know someone who has reported for work under the influence of alcohol or other drugs.

Up to 40 percent of workplace fatalities and 47 percent of injuries are linked to substance abuse.

Now's the time to take action if you or someone you know has a problem. Awareness of the problem and of treatment options is the first step to a healthier, safer life. The next step is getting help.
And help is just a phone call away.Call your
NCIC AREA SAFETY CONSULTANT!

Quick Links
ARE YOU READY?

Are you ready for the next safety meeting or safety training session?


Are your mind, eyes, and ears open and ready to see, hear, and learn what you need to know to prevent accidents, injuries, and illnesses

Do you have paper and a pen so you can take notes about points brought up during the meeting?

Are you prepared to participate in the session by asking questions, raising safety concerns, sharing your knowledge and experience, and giving your advice and suggestions when appropriate?

Are you ready to listen to what co-workers say about the topic being discussed and to hear their concerns about safety?

Are you willing to take what you learn back to work and use it?
If your answer to all these questions is "yes," then yes, you are ready.


DON'T BE AFRAID
TO ASK QUESTIONS

Sometimes people think that they're just supposed to show up at safety meetings and training sessions to listen, that they're not supposed to talk. But that's not true.

Don't be afraid to ask questions if there's anything you don't understand. And don't hesitate to speak up if you have something useful to contribute. Participation is an important part of learning.


Give us a call...
FOCUS ON THE FIVE S's

The Japanese have long recognized the vital importance of being well organized on the job. Most companies in Japan follow a simple but rigorous program known as the Five S's, which helps keep work areas orderly and efficient:


Seiri,or sorting, refers to the practice of sorting through all the tools, materials, etc., in the work area and keeping only essential items. Everything else is stored or discarded. This leads to fewer hazards and less clutter to interfere with productive work.

Seiton,or organizing, focuses on the need for an orderly workplace. Tools, equipment, and materials must be systematically arranged for the most efficient access. In other words, a place for everything and everything in its place.

Seiso,which means cleaning, indicates the need to keep the workplace clean as well as neat. At the end of each shift, the work area is cleaned up and everything is restored to its place.

Seiketsu, or standardizing, allows for control and consistency. Basic housekeeping standards apply throughout the facility. Everyone knows his or her responsibilities. Housekeeping duties are part of regular work routines.

Shitsike, which means sustaining, refers to maintaining standards and keeping the work area in an efficient and orderly state, day after day, year after year.