Greetings Friends in the Name of Safety:



We're still here!



Safety Section UPDATE:

As soon as we know where things shake out, we'll let you know. Thanks again for your continued support!



Don't Forget...

We have had to cancel the Atlantic Beach and Flat Rock APCAP programs due to state budget constraints.

The Good News Is... We are still having the NC Zoo, Asheboro Basic & Advanced APCAP program October 26-30, 2009 for Basic and October 26 & 27, 2009 for Advanced.

To register for either the Basic or Advanced, please CLICK HERE



(NOTE: In order to attend the ADVANCED course, you must have completed one of our BASIC programs.)





80th Statewide Safety Conference!

Mark your calendar now for May 11-14, 2010! Eighty Years of Safety and Counting...







Smithfield Basic APCAP Class!



Join us in welcoming our newest APCAP graduating class. Our Smithfield Basic APCAP class was a success and we look forward to seeing you in October at the Zoo for the Advanced course!

Regional Safety Councils



Please... don't forget to support your Regional Safety Councils by joining their membership ranks and participating in their scheduled events. For membership applications, see the Quick Links to the right.
The Eastern Carolina Safety Council presented the Lifesaving Award Recently...

At its July Quarterly meeting in Greenville, Buster Dawson, ECSC Chairman, presented the Lifesaving Award to Judy Evans, Patricia Richardson, Larrine Sharp, and Yvonne Baines. These ladies were responsible for saving the life of a 14-month old child through CPR efforts at the Hattie Daniels Day Care Center in Wilson, NC.
If you have a lifesaving experience you believe would qualify for this award, please contact your Regional Safety Council for more information.
NCIC Video Library
Check out our Video Library !

View our online Video/DVD listings. The new listings are in
RED.
To view the rest of our Library and download the REQUEST FORM, please
CLICK HERE
Quickie Manufacturing Corp in Lumberton Completes One Year of the NCIC Accident Prevention in the Workplace Program
Pictured L to R are Jon Hill, HR Director, Michelle Springer, Safety,Environmental and Training Manager, Dennis Parnell, Director Safety Education, NCIC, Markus Elliott, Safety Consultant, NCIC, and Dave Dickson, Plant Manager, Quickie Mfg. Last year, Quickie Manufacturing initiated the Industrial Commission's Accident Prevention in the Workplace (APW) program. Since this program began, they have seen their Workers' Comp claims drop significantly and they contribute this in part to the APW program.
For more information on this program, please give Dennis a call at 919-218-3000 or email him at Dennis.Parnell@ic.nc.gov.
Are You a Volunteer?
By Michael Nance
I don't know about you but I am getting tired of watching the news. When I was growing up, the television (with all three channels) was on around dinner time with the news of the day. The newspaper we received was a late afternoon delivery so the television news was more up to date. Remember, there wasn't Internet at the time.

Here lately the news is saturated with health care coverage, Michael Jackson's death, political debates and of course, the economy. By the time this goes to print, something else might happen that gets plastered all over the media. Don't get me wrong, many topics are truly newsworthy; but it's the repetitive nature of examining every angle over and over again. Every once in a while we hear of strange weather in certain areas like the heat in Washington and Oregon at the end of July. Perhaps we hear that additional members of the military were killed by a roadside bomb. Those military folks volunteered to serve our country.

The military injuries and fatalities bother me the most. Not that I think the effects of war should be glorified, but I do think that we have become numb to the reports of the wars and conflicts around the world. I know that we all experience emotional times when something happens to a friend or family member, but it seems that unless it effects someone close, we don't give it the attention it deserves. Instead of bonding together as a neighborhood, a state, or a country; we tend to look through the eyes of "how does it affect me" syndrome. Quite frankly, it's a natural thing and hard not to do at times.

Occasionally we hear a "good news" story of how someone volunteered themselves to the safety of another. Sometimes the identity is not even known, but we hear about it anyway. Remember the man that protected another in a subway by jumping in and lying on top of them? With events like 9/11 and other huge tragedies there were un-named people providing safety and help to folks they've never seen before. They volunteered themselves and in some cases, like the military, lost their life in doing so.

In safety, we should focus on our own protection but we should also pay attention to co-workers and others that we come in contact with on a daily basis. Simply thinking to ourselves, "it's not my problem", isn't a good attitude. Sadly, I remember working with someone that had an extreme case of "not my problem". It was a tractor trailer accident where a lady had been thrown from her vehicle and suffered massive injuries and died at the scene on the roadbed. Both drivers were deemed partly responsible, but all the truck driver could do or say was how dumb the other party was. No feelings of sadness or sympathy. I was shocked that someone could have no emotion in such a terrible scene. I wasn't even there and I felt extremely terrible. Fortunately, other motorists stopped and aided in keeping the condition from getting worse. These motorists risked health issues, delays in their schedule, etc. They were concerned citizens about someone else's safety.
They volunteered to stop and help.

Today I hear of unemployment reaching 21 percent close by down in South Carolina. I know in many counties of North Carolina, especially those in the textile and furniture industries, unemployment has reached record highs. At the same time, I hear that even when donations are extremely low, charities are still able to reach out to those in need. In our workplace environment, we have fears. Fueled by the economy, we have a lot on our minds. If I lose my job, what will I do with my mortgage or car payment? How will I be able to afford the things my kids need for school or for college, gas for the car? The list goes on. Several times my wife has mentioned to me "we are lucky" in many ways, especially when we hear of terrible news about a friend, or when we read a story of life-changing issues that folks face everyday. "There's always somebody worse off than you", she would say. In many of the workplace environments I've been to, many have volunteer campaigns to assist and aid in the less fortunate. Everyone in the company had volunteered in one way or another.

Not long ago my daughter went through confirmation at our church. It was a fairly long, structured process lasting about 12 weeks. I happened to be involved as well, being a mentor to another member of the youth group. One of the suggestions in the program was to participate in a community event where your time and/or talents were sacrificed to aid someone else. I participated in the serving of dinner at the Salvation Army. It's not rocket science, but someone needs to be a server nonetheless. I noticed a distinct difference in the two groups that came for food. The first group was from the shelter itself. They had a roof over their head, a place to watch television, a place to work on finding a job, etc. When these folks came through the line, many (in my opinion), were a little picky. Do not misunderstand me, they were experiencing harder times than most, but the dinner was free. "Don't put that on my plate" or "How fresh is it?" were sample comments. The second group of folks were truly homeless. Never mind why,.....they were homeless. When they went through the serving line, every one of them asked for whatever we could serve. They didn't care how fresh, how hot, or what it was. They were hungry. The youth in the group (along with the adults) came away with a new respect in "what's for dinner".

Being a volunteer can open your eyes to what's in front of the rose colored glasses. Every year I hear of mentors needed in the school system. We hear of youth groups going out to local communities or foreign lands to help build wheelchair ramps, paint a house in serious need or share their faith with others. One such community is called Carolina Cross Connection. We hear of adults bonding together to build a house for Habitat for Humanity. In all of these examples people come back and tell of life changing attitudes, some influenced to the extent of deciding careers paths to a life of service.

The White House has launched a program called "United We Stand", urging Americans to volunteer in their local communities. Governor Perdue supports this worthy effort and has encouraged all state employees to give of their time and talents. Local opportunities can be found at www.serve.gov. A few hours a week or month can make a difference in someone else's life. Even though money helps many organizations to operate, usually personal time and face-to-face assistance is the most valuable and meaningful experience.

Just while writing this article I saw an internet news flash about a five year old girl in California that raised $30,000 to help the hungry. Locally, Hope Stout, a twelve year old girl that suffered from a rare form of bone cancer was granted a wish by the Charlotte Make-A-Wish Foundation. Her wish was to grant the wishes of 155 children ahead of her. Funds were not available and she decided to do something about that. She was responsible for the awareness and raised over one million dollars in 30 days, allowing all wishes to be granted. She died shortly after (January 4, 2004) but not before touching many, many lives. Little known by many, her story is to be made into a major film. The economy has affected the film production but I hope to one day watch the story on the big screen. Let's change the news headlines we've grown tired of hearing every day. Wouldn't it be nice to hear 30 minutes of good news? Not unlike a superior safety program, it won't happen on its own or overnight but it's got to start somewhere. Let's Pay It Forward.





Editor's note: Michael Nance is the NCIC Blue Ridge, Southern & Western Piedmont areas Safety Representative. If you are interested in having one of our programs in your area, please give Michael a call at 919-218-9047 or email him at Michael.Nance@ic.nc.gov



From the Desk of Dennis Parnell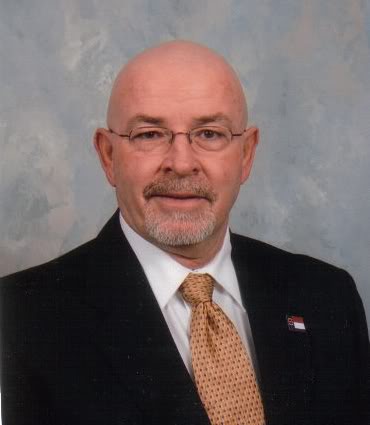 Director Safety Education


Start Planning for Fire Prevention Week!

For the past 87 years, the National Fire Protection Association (NFPA) has sponsored a fire prevention week to raise awareness about fire safety. This year, fire prevention week is scheduled for Oct. 4-10, 2009, with the theme: Stay Fire Smart! Don't Get Burned. According to NFPA, U.S. fire departments responded to 399,000 home fires in 2007. These home fires killed almost 2,900 people and accounted for 84 percent of all fire deaths.

The focus of this year's campaign is on ways to prevent fires and the deaths, injuries, and property loss they cause.

NFPA provides more information on it's website at: www.nfpa.org.

See Related Article:
Keep the home fires extinguished - August 2008



Now you know. Dennis :)

Insight!

Fun and useless tidbits
Phoebe Harrius was convicted of coining false money, a crime of high treason at that time, and was executed by being burned at the stake in front of Newgate Prison in England, in 1786.
Nicole Dunsdon, the last Miss Canada, completed her reign in October 1992. In 1991 women's groups had successfully lobbied to have the Miss Canada contest canceled, claiming it was degrading to women.
André-Jacques Garnerin, 1797 --- 1st parachute jump. Dropped from a balloon, about 6,500 ft. over Monceau Park in Paris in a 23-ft.-diameter parachute made of white canvas with a basket attached (Oct. 22).
Count de Grisley, 1799 --- 1st magician to perform the trick of sawing a woman in half .
A recent study indicates when men crave food, they tend to crave fat and salt. When women crave food, they tend to desire chocolate.
Americans consumed over 3.1 billion pounds of chocolate in 2001, which is almost half of the total world's production.
Mid-State Safety Council...
Attendees listen to Allison Parker with Carolina Case Management & Rehabilitation Services discuss Workers' Comp issues at their June Quarterly meeting. The lunch meeting was held at Northside Italian Chophouse in Raleigh.

Please join your Regional Safety Council and become part of the solution!


Take advantage of government resources for disaster planning

It's always a good time to plan for emergencies, but September is a good time to remind your workers about your plans.



Be Ready

National Preparedness Month (NPM), sponsored by the U.S. Department of Homeland Security's (DHS) Ready campaign, is held each September.

One way to participate is to become a coalition member. Free membership is open to all public and private sector organizations who make a commitment to spread the emergency preparedness message during September.

For more information about NPM, and to register as a coalition member, visit the NPM website by CLICKING HERE.

FEMA provides help for the private sector
The Federal Emergency Management Agency (FEMA) provides information to help private sector employers with disaster planning, response, recovery, and mitigation efforts.
FEMA's Private Sector Division provides a collection of information from FEMA and other resources CLICK HERE.

Can you cope after a hurricane?

OSHA prepared for the 2009 hurricane season by distributing disaster recovery guidance documents to OSHA offices. OSHA fact sheets on topics such as cleanup hazards, downed electrical wires, and portable generator safety are available on JJ Keller website.

Train your disaster site workers

OSHA's disaster site worker outreach training program prepares employees who respond after a disaster. The training is targeted to those who do site cleanup work and/or provide skilled support services such as utility restoration, demolition, debris removal, or heavy equipment operation.

The training program includes a 16-hour disaster site worker course (OSHA 7600). There is also a disaster site worker train-the-trainer course (OSHA 5600). Information is available by contacting participating OSHA Outreach Training Institute (OTI) Education Centers or by calling the OTI at: (847) 759-7735.


What Folks Are Saying...

Dennis,

Steve Oakley and I want to express our appreciation for having Michael Nance presenting two classes on Job Hazard Analysis/Job Safety Analysis and PPE.

We feel the classes were a success and we anticipate doing more of them and other subjects this year.

Thanks for your support and cooperation and thanks to Michael for a job well done.

Dennis Knapp
Safety Administrator
City of Gastonia
First aiders: Review new ANSI standard on first aid kits

OSHA's 2006 Best Practices Guide: Fundamentals of a Workplace First Aid Program (OSHA 3317-06N) says this about first aid supplies:"The supplies must be adequate, should reflect the kinds of injuries that occur, and must be stored in an area where they are readily available for emergency access. An automated external defibrillator (AED) should be considered when selecting first aid supplies and equipment.

"A specific example of the minimal contents of a workplace first aid kit is described in American National Standards Institute ANSI Z308.1 - 2003, Minimum Requirements for Workplace First Aid Kits. The kits described are suitable for small businesses. For large operations, employers should determine how many first aid kits are needed, and if it is appropriate to augment the kits with additional first aid equipment and supplies."

The International Safety Equipment Association (IESA) has recently revised the standard. The updated ANSI/ISEA Z308.1-2009 includes the designation of new kit types, expands the required supply list to include a first aid guide, and redesigns the product label to be used on kits. The product label draws attention to the fact that additional supplies may be needed to address the unique situations in each workplace.

Please contact a vendor of your choice for more on an updated first aid kit.

Use case studies to show the need to follow safe forklift operating rules



The injury and fatality described in the following OSHA accident investigation reports could have been prevented by following safe forklift operating procedures...



Falling from an order picker
This accident could have easily caused the worker's death. An employee was operating an order picker truck in the warehouse of a printing paper wholesaler in July 2005. He was working at a height of 13 feet on the truck's elevated platform. The mast of an approaching forklift hit the forks supporting the order picker's platform. The employee was knocked to the floor and sustained a cut to his head. Following safe operating rules and the truck manufacturer's recommendations to use personal fall arrest equipment would have prevented this injury.



Obstructed view causes fatality



In July 2005, an employee at a sawmill was sweeping the floor when he was hit by a forklift. The load on the forklift obstructed the operator's view. The victim died from an injury to his chest. Forklift operators must have a clear view of the path of travel. A spotter in a safe location should help the operator maneuver the truck if his view is obstructed.

See Related Article - February 2007
Pedestrians Lose in forklift incidents

Prepare Employees to Work in Hot Conditions

Anyone who lives in a cold climate looks forward to hot summer days, but the heat comes with a price: heat stress.

This article highlights the heat stress rules for outdoor workers in Washington and California, but heat stress can strike anywhere. In addition to outdoor workers, people who work in foundries, glass or ceramic plants, laundries, mines, bakeries, etc. are exposed to high heat on a regular basis.

OSHA doesn't have a standard on heat stress, but the general duty clause (section 5(a)(1) of the OSH Act of 1970) would apply: "Each employer shall furnish to each of his employees employment and a place of employment which are free from recognized hazards that are causing or are likely to cause death or serious physical harm to his employees." The agency advises employers to provide workers with water and regular rest periods in a cool recovery area.

How much heat is too much? That depends on many variables. The American Conference of Governmental Industrial Hygienists (ACGIH) has established Threshold Limit Values® (TLV®) for heat stress and heat strain that combine the work/rest regimen, work load levels, and clothing considerations to arrive at a safe wet-bulb globe temperature (WBGT) index value for the job. An industrial hygienist would be able to help you evaluate the heat stress exposures in your workplace.

Another type of heat evaluation system has been developed by the National Weather Service to warn the public about heat emergencies. The Heat Index gives an indication of how hot it feels when relative humidity is considered along with air temperatures. The National Weather Service issues heat alerts based on the Heat Index, the local climate, and the expected duration of the heat.

It's a good idea for employees to be aware of the hazards and your organization's policies for working in hot conditions. According to the National Institute for Occupational Safety and Health (NIOSH), employers should provide training to workers so they understand what heat stress is, how it affects their health and safety, and how it can be prevented. NIOSH also recommends that employers should:
Schedule hot jobs for the cooler part of the day,
Acclimatize workers by exposing them for progressively longer periods to hot work environments,
Reduce the physical demands of workers,
Use relief workers or assign extra workers for physically demanding jobs,
Provide cool water or liquids to workers,
Provide rest periods with water breaks,
Provide cool areas for use during break periods,
Monitor workers who are at risk of heat stress, and
Provide heat stress training
2009 James Howell Memorial Safety Award

We are pleased to announce that Mr. Bishop Tucker, Eastern Carolina Safety Council member since 1974, is the 2009 James Howell Memorial Safety Award winner.

Bishop is a long time Board member of ECSC. He has been a dedicated supporter of the N.C. Industrial Commission Safety Education Section, NC Stafey Conference and the Eastern Carolina Safety Council. Bishop a is very active safety professional and a strong community and church leader. Mr. Tucker is employed at Bridgestone/Firestone in Wilson, NC

2009 H.S."Shine" Baucom Award

Ms. Barbara Cassidy, Central Piedmont Safety Council Vice-Chair, was awarded the H.S "Shine" Baucom award for her dedication and hard work at the 79th Statewide Safety Conference. Barbara is the Safety/Loss Control Analyst with the Forsyth County Risk Management in Winston-Salem, NC.

This award recognizes and honors the individual who devotes time, energy, expertise, and other resources to achieving Conference goals of making the workplaces safer for North Carolina employees.
About N.C. Industrial Commission

Safety Section
The N.C. Industrial Commission Safety Education Section stands ready to assist you with your Safety training needs. We offer a variety of courses, designed to suit your needs. Please give one of our Industrial Safety Representatives a call.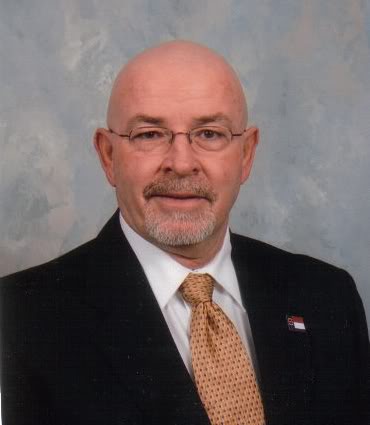 DENNIS PARNELL
Director Safety Education
919-218-3000-Cell

919-807-2602

Dennis.Parnell@ic.nc.gov
KIM NADEAU
Program Assistant
919-807-2603
919-218-9049-Cell
Kim.Nadeau@ic.nc.gov
RANDY CRANFILL
Western Carolina Area & APCAP & APW Coordinator
919-218-2986
Randy.Cranfill@ic.nc.gov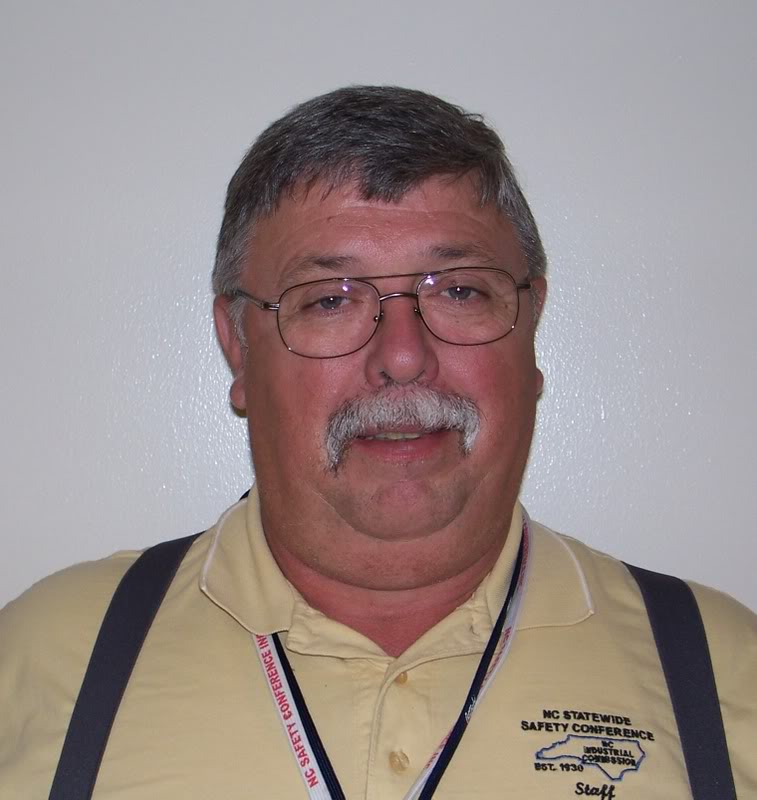 MARKUS ELLIOTT
Southeastern Region & HAZWOPER Trainer
919-810-5788
Markus.Elliott@ic.nc.gov
MEL HARMON
Defensive Driving & Work Zone Traffic Instructor
919-218-3374
Mel.Harmon@ic.nc.gov
ERIC JOHNSON
Mid-State Area & Water/Wastewater Coordinator
919-218-3567
Eric.Johnson@ic.nc.gov
MICHAEL NANCE
Blue Ridge & Southern/Western Piedmont Areas
919-218-9047
Michael.Nance@ic.nc.gov
JIM GILREATH
Central Piedmont Area
919-218-7085
Jim.Gilreath@ic.nc.gov
ALVIN SCOTT
Eastern & Northeastern Areas, Eastern Defensive Driving Instructor
919-218-2792
Alvin.Scott@ic.nc.gov



WE ARE WORKING FOR YOU!

Just Bragging...
Over 540,000 miles and going!


Quick Links
Back to Basics

Quick Links
Avoiding Common Office Injuries
Quick Links
Fleet Safety

Keeping your seat belts safe
Quick Links
CENTRAL PIEDMONT SAFETY COUNCIL
Quick Links
EASTERN CAROLINA SAFETY COUNCIL
Quick Links
SOUTHEASTERN SAFETY COUNCIL

Quick Links
WESTERN PIEDMONT SAFETY COUNCIL
Membership Brochure
Quick Links
Quick Links
BLUE RIDGE SAFETY COUNCIL

Quick Links
NORTHEASTERN SAFETY COUNCIL
Membership Brochure

Quick Links
WESTERN CAROLINA SAFETY COUNCIL
Quick Links
NC RURAL WATER ASSOCIATION

Quick Links
SIGN-UP FOR OUR NCIC SAFETY BULLETIN
Email/Newsletter