Greetings Friends in the Name of Safety:



We're still here! June slipped right by and we just didn't have time to get the Safety Bulletin out. Better late than never!



Safety Section UPDATE:

as of this writing, we're still in the Budget. There will be some changes, but we still are not sure what they will be; provided we remain in the Budget. As soon as we know, we'll let you know. Thanks again for your continued support!

A great BIG

"Thank You" for your participation in our 79th Statewide Safety Conference!

We had a great turnout with excellent Vendors and Speakers. If you were unable to attend this year, please make plans for 2010. Mark your calendar now for

May 11-14, 2010! Eighty Years of Safety and Counting...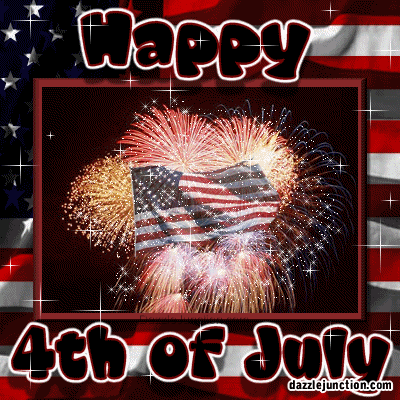 Central Piedmont Safety Council Picnic a Big Success!
By Barbara Cassidy, CPSC Vice Chair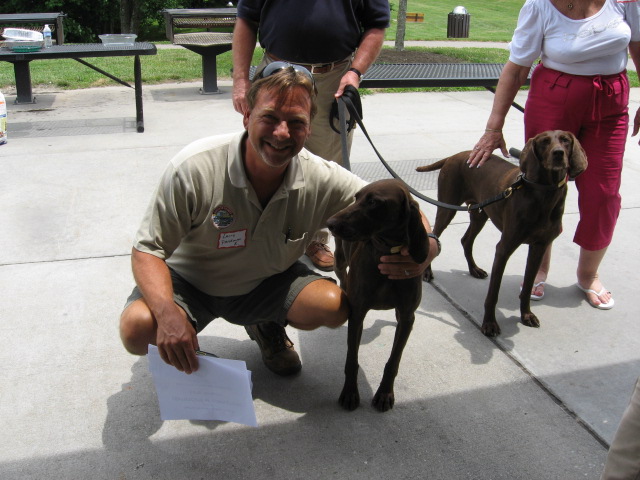 The Central Piedmont Safety Council (CPSC) hosted its annual picnic and seminar on Wednesday, June 10, 2009 at beautiful Triad Park in Kernersville. The picnic and seminar are offered free of charge to provide an opportunity for CPSC members to meet and socialize while attending a training seminar and as a way for the Council to say thanks to its members for their support. More than 55 members enjoyed the event this year.
The picnic was a huge success with CPSC board members serving plenty of hamburgers, hotdogs and all the fixings for everyone. Lunch was followed by a fascinating demonstration by drug detection dogs Kita and Spirit, handled by Joe Glover, owner of National Drug Search in Greensboro. Glover hid small samples of various drugs around the picnic pavilion and then showed us how well his dogs work. When the dogs detect a drug they simply sit on the spot to let the handler know what they have found. After the demonstration Mr. Glover gave an informative talk on deterring drugs in the workplace and included tips on how young people are concealing drug use these days that will be useful to members with teenage children at home.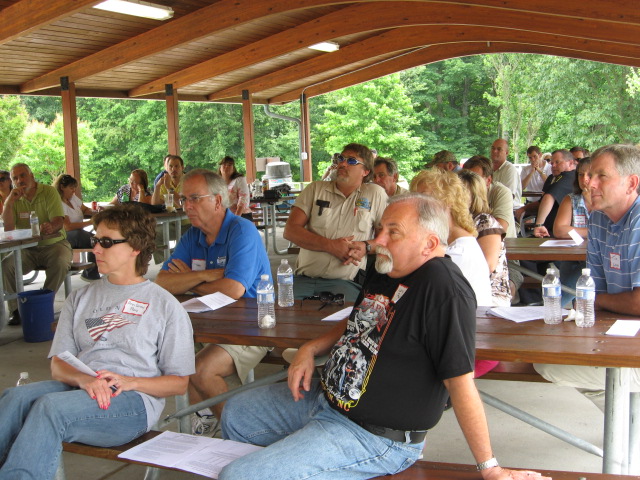 CPSC members look forward to this annual event each June. We look forward to returning to Triad Park in June 2010!
Make plans to join us!
Regional Safety Councils



Please... don't forget to support your Regional Safety Councils by joining their membership ranks and participating in their scheduled events. For membership applications, see the Quick Links to the right.
How to Pass the Time Behind the Wheel
by Mike Bingham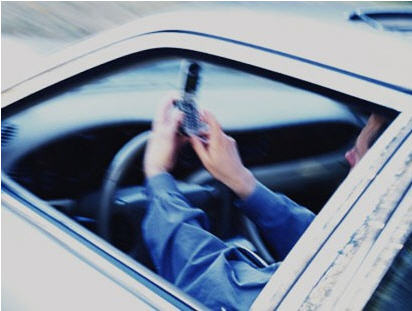 I read recently - I forget where, that the average driver spends about an hour and fifteen minutes per day in his or her vehicle. Thank goodness there are pastimes built into our daily drivers.
A vehicle these days is almost an entertainment center in and of itself. Many features we never dreamed of a few years ago are now an inseparable part of the package. We can get a car or truck with a combination AM/FM radio, cassette player, and CD/MP3 player with a gazillion CD disc-changer. One vehicle I was looking to buy came with an automatic six-month subscription to a satellite radio service, as well. A friend of mine has a sport utility rig with a USB port in it so he can play music off his thumb drive through the stereo.
Many vehicles come equipped with electric seats that move in about six degrees of freedom, up, down, forward ,backward, and tilt to and fro. Oh yeah, some even have an adjustable lumbar support and and adjustable heating system built into the seat. Somewhere within easy reach of the seat (which we can adjust to make almost anything in the vehicle within easy reach) are the cup holders, most of which can hold a 10 or 12 liter drink of some kind.
The steering wheel on some modern cars is an engineering marvel. It has buttons on the back that control the AM/FM/CD/MP3/cassette deck/satellite radio system. Buttons on one side raise and lower the volume, another changes tracks on the CD player. On the other side we can change the whole CD if we want. Close to those buttons are more buttons that allow us to adjust the cruise control. We can even change the direction of the vehicle by turning the wheel to the right or left!
From the driver's seat we can program the built-in GPS navigator to help us find our way to wherever we need to go. (It even has a function to help find restaurants and stuff.) The GPS will let us know what the speed limit is where we are and how fast we are going. It will tell us how many miles we have left to travel and will predict our arrival time. Scrolling through the menu will let us see our elapsed time, average speed, and maximum speed, but wait there's more... we can adjust the scale of the map, the brightness of the screen, and the volume of the lady who fusses at us while you drive - yeah it's built in! We can even give her a sexy accent if we want to. We still need to look at the vehicle's speedometer, though, because it gives a real-time reading of gas mileage and the odometer mileage for this particular trip.
We can get a DVD player as an accessory. (If you get one small mirror and some double-sided tape you can watch the DVD in your rear view mirror.) Move our eyes a little and we can see the temperature displayed on an LED readout and verify that the direction we are traveling matches what the GPS says.
Speaking of accessories - most vehicles these days have a 12-volt socket you can plug aftermarket accessories into. If one socket isn't enough, we can buy a multi-socket adapter to plug a plethora of devices like laptops, heated coffee cups, cell phone chargers and radar detectors into. Get a cheap inverter and we can plug 120-volt ac household appliances into it.
A commute to work in one of these modern vehicles for me would go something like this:
I get in, fasten the seatbelt and start the engine. The wife has been driving the car, so I reach down and fiddle with the seat adjuster button with my left hand. The right hand gropes for the shifter while I look to see what the temperature is outside. I put the car in drive and head down the driveway. I turn on the GPS and punch the button where I agree not to program it while driving, (yeah, yeah, don't we all?), and enter a search for Starbucks. (I know where it is but I don't know how far it is from my current coordinates.) The seat is cold so I turn on the heater. While I'm at it I add some firmness to the lumbar support. I unhook and adjust the seatbelt to get some slack in it after the lumbar adjustment.
I turn left on the main road and fiddle with the seat adjuster button - the wife's been driving the car, remember. The navigator has found the Starbucks so I tell it to GO THERE. The lady orders me to drive 1.4 miles then turn slight right. I set the cruise control and settle in to find something good on the radio. I hit scan and turn on the radar detector. One of my cell phones rings and I pull the wrong one out of its case. By the time I get the right one I've missed the call. I don't recognize the number, so I wrestle the phone back into its case. I write the number on my hand and let some firmness out of the lumbar support so I can get to the phone easier.
Nothing on the radio, so I fiddle with the buttons on the steering wheel and manage to get a CD to play. I barely hear a beep and know that an email has come into my BlackBerry. I press the screen and put in the code to unlock it. I put it in again because it's hard to do it right the first time while driving and I did it wrong the first time. That's aggravating... The lady in the GPS is yelling at me that the destination is ahead, so I read the email pretty quickly before I have to pull into Starsbucks' parking lot.
I get back in with a 10-liter Espresso and hit the road. I have my work address in the favorites shortcut in the GPS so I punch it and reset the cruise control. The BlackBerry is pinging again so I get it out and eventually enter the unlock code correctly. "Call home" is the message. I put the BlackBerry back and get my personal cell phone out and start typing in its unlock code. Finally get the number dialed. Fiddling with the seat adjustment button positions me so I can hold the steering wheel straight with my knee while I get a sip of coffee while waiting for someone to answer the phone.
The radar detector goes off so I put the coffee back in the drink holder and fiddle with the button on the steering wheel that adjusts the cruise control while looking in the rearview mirror. Getting hold of the wrong button puts the CD disk changer into random mode; pressing the other one adds 5 mph each time it was pressed. I tap the brake with my foot to disengage cruise control and realized that it was a false alarm. Wife's been driving the car - have to adjust the rearview mirror. I resume speed and figure I might as well call 511 for a traffic report for I-40. (I won't be going anywhere near I-40, but what the heck.) The voice command lady at 511 can't understand my accent, so I give up and turn the radio back on. Can't figure out how to get out of random mode on CD player.
Thought I heard a phone ringing but the radio is too loud. Wasn't the phone(s) but I figure I better put them on vibrate just in case. Seat is too hot so I turn down the temperature. Looks like it's 10 degrees outside. Darn thing is set on Centigrade so I fiddle around and figure out how to get it back to Fahrenheit. Mirror is still a little off - got it. Use the switch thingies to adjust the side view mirrors. Looking good. Play with the turn signals - I can see arrows flashing on the mirror when the signal is on.
The GPS lady is ordering me to turn right. Since I'm at work anyway I fiddle around and find the switch that turns the GPS off and push, no, slide it. It's been a busy five miles. I didn't get to play with everything the car has but there's always tomorrow.
I park at the far end of the parking lot so other people won't park too close. I'm afraid they will ding the doors. You can't be too careful with a nice car.
While the above is an exaggeration, I'll bet it isn't far off from a lot of real-world commutes. If you or your employees can take a highlighter to the text above and mark some at-risk behaviors you engage in, it may be a good idea to rethink your priorities. It really wouldn't be hard to engage in all of the behaviors above on even a short trip. I've seen people brushing their teeth, flossing their teeth, shaving, putting on mascara, reading newspapers, driving with their elbows and other dangerous things out on the road. A guy told me the other day that he was passed by a guy on I-40 once who was picking a banjo while driving!
At 60 mph, a vehicle is traveling at 88 feet per second. If you take your eyes off the road for one second, and do it sixty times while you are driving on a trip, your vehicle has effectively traveled one mile unattended. Good luck and inertia keeps us heading straight most of the time, but if something unusual happens while we are "away", that's when disaster can strike. We need to set the vehicle up to be driven before we move it, then we must drive the vehicle while we are behind the wheel. A sudden stop from 88 feet per second can be hard to survive.
Editor's Note:
Mike Bingham is a freelance writer living in Franklin, NC. He says working in the safety field is a privilege that has to be experienced before it can be appreciated.
NCIC Video Library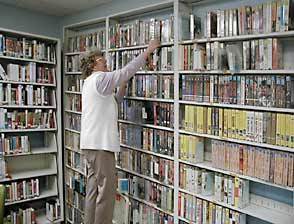 Check out our Video Library !

View our online Video/DVD listings. The new listings are in
RED.
To view the rest of our Library and download the REQUEST FORM, please
CLICK HERE
Training and forethought prepare you for emergencies...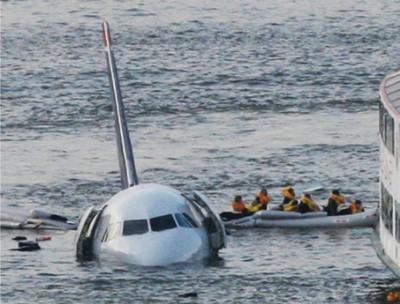 Be Prepared!
The passengers and crew of US Airways Flight 1549 from New York City to Charlotte, North Carolina expected a routine flight on January 15, 2009. But, approximately 2 minutes after takeoff, the plane struck a flock of birds and lost power in both engines. The plane was at low altitude (about 3000 feet, 1000 meters), had no power, and was in a large urban area. There was danger, not only to passengers and crew, but to tens of thousands of people on the ground. It was time for the crew (Captain Chesley B. Sullenberger, First Officer Jeffrey B. Skiles, and Flight Attendants Sheila Dail, Doreen Welsh, and Donna Dent) to put everything they had learned from many years training and experience into practice, and quickly.
The pilots determined that they could not re-start the engines, and did not have sufficient altitude to glide to any airport. Their only option was a water landing in the Hudson River. The cabin crew prepared passengers for the water landing, while the pilots prepared and flew the aircraft. They left the landing wheels retracted, and used the ditching button that closes all valves and openings underneath the aircraft to slow the rate of flooding in case of a water landing. The pilots successfully landed in the Hudson River west of mid-town Manhattan. All 150 passengers and 5 crew members safely evacuated the plane and were rescued by nearby commercial and rescue boats.
The time from when the airplane struck the birds until it landed in the river was about 6 minutes!
The entire crew was later awarded the Master's Medal of the Guild of Air Pilots and Air Navigators for "a heroic and unique aviation achievement."
What can you do?
A manufacturing process, like a modern airplane, is a complex machine. Most of the time, it works very well, but you never know when something might go wrong and you will have to respond to an emergency. You must always be prepared by understanding your plant, how it works, how it will respond to your actions, and what to do in an emergency. And, you can also understand the hazards of your plant,
anticipate what might go wrong
, and how you should respond.
· Take training seriously. For example, every airline flight begins with a safety awareness announcement - do you pay attention to it? Emergencies are rare, but they can happen to you.
You must know how to respond.
You may not have much time to decide what to do, and preparation and training are critical to proper action.
· Before starting any activity,
take a few moments to think about what might go wrong, what the potential consequences are, how your equipment will react, and what you will do.
If you don't know, get help from your supervisor, and do not start the activity until you are comfortable that you understand how to respond to an emergency.
· Participate in emergency response and "table top" drills so you are better prepared.
Warm Cookies and Cold Milk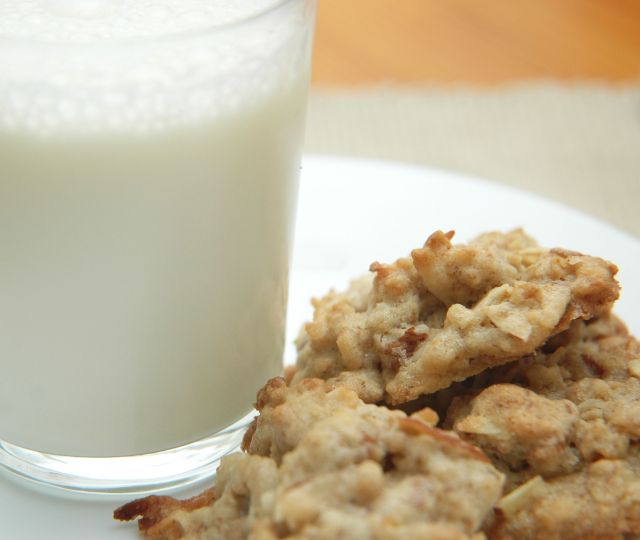 By Michael Nance

In the April newsletter I mentioned a few items that were on my "to do" list. Things that are not an immediate need, but nonetheless things that I plan on doing soon. Yes, my wife got wind of it and last week she decided to let me know that most of them were still on the list.

What makes "this past week" so special is that both of my children were away for the week. My son experienced life at the Boy Scout camp with all of the bigger scouts, earning four of his first merit badges. My daughter was at Camp Tekoa near Flat Rock with other Methodist children. Thus, my wife and I had a week of peace and quiet, sort of. She decided to add to my list of things to do.

One of the additions was to wash the dogs. Not one of my top ten. A long time ago we bought one of those plastic baby type pools that's probably 6 feet across and 12 inches high. I got it out and noticed spiders all over the underneath side. (It was stored under an outdoor shed). It also sported a cut about 4 inches long, so to the trash pile it went and to the store I went to purchase another one. When I got it home I saw a piece of paper in it and thought someone lost their shopping list, but it was a Warning letter from the company that makes them. I thought it was odd to have a "warning" about pool safety for such a small "bowl". But it did carry some good information:

1) Children under five years old are especially prone to drowning in small pools.
2) Drowning occurs silently and quickly and can occur in as little as 2 inches of water.
3) Keep children in direct sight, stay close, and actively supervise them when they are near or in the pool.
4) Do not leave toys inside pool when finished using since toys and similar items might attract a child to the pool.
5) When searching for a missing child, check the pool first, even if the child is thought to be in the house.

There were a few other warnings but these were the ones that caught my eye. I didn't know about the kids under five being prone to drowning. I also was a little surprised to learn that two inches could be dangerous. We've all heard about buckets of water and how a child could get stuck and if it had water in it, drowning can occur. I just didn't think about it being two inches. The number three above made sense. Again, I never thought about toys in a pool that could attract. I sat back and thought about my kids and how they did scoot towards a toy before they learned to walk. So I think that's a good piece of advice. Then I read the fifth one. Probably in a state of panic, we would run all through the house and even scan the yard before actually looking in the pool. True, we might scan the pool but perhaps not go to the edge and really look. Since 3 out of four neighbors have a pool in their yard, I'll remember that one. There are many other safety things to think or have if you are near or have a pool. Take time to refresh yourself on the safety aspects to your specific location if it applies.

Another thing that my wife decided to put on the list was to "replace the tub and shower plumbing. Sounds pretty easy right? Hmmmmm, don't think so. Especially if you own a house that's over 30 years old. Some things just don't match the items they sell at Lowe's or Home Depot. Their obsolete. I tried to make this job a little easier by buying everything I could possibly need to tear out the old pipes and to install the new ones. Copper pipe (Man has that gotten expensive!), fittings, flux paste, new propane cylinder, and an assortment of other items.

Being the safety person that I am, I thought the "other things" I would need. Fire Extinguisher close by, the first aid kit, and a bucket of water. Why a bucket of water? Since I had to shut off the entire house's water supply, I needed something to cool down those copper fittings after sweating them. Why A fire extinguisher? Some of these fittings were being sweated in the wall cavity and I had a risk of a fire using the propane torch. (I did use old flashing material to guard the area) Why a first aid kit? You need to read past editions of this newsletter. Even with leather gloves on, those pipes get really hot after being torched. I know, I experienced.

Point being that even a simple job can turn out to be a major problem if you don't prepare yourself and the work area. Be ready for the unexpected. Read, follow, and understand the safety rules that come with your tools and think about what you're getting ready to do. Don't be in a rush. The associates at Lowe's told me this should take about 2 hours if I was replacing an existing system. Holes are already in the walls, etc. But this took me about 5 hours. (It did include a trip back to Lowe's for a few forgotten fittings). The job took longer but it was done safe and with an outcome that was satisfactory. The only problem I had was the slight mess left on the closet carpet. My wife decided to clean all the carpets while the kids were gone, so naturally I had to make a mess.

I guess my goal for this edition is to remind ourselves that even what appears to be a simple job (plumbing) or a simple item (small plastic pool); the end result could be a disaster if proper safety and planning is overlooked. Take time to scan your area of work and heed warnings that are posted or a part of your work location.

One last item: Most of us have heard or read the book: All I really need to know, I learned in Kindergarten" by Robert Fulghum. It was interesting to go back a read some of the things I learned:

Share everything
Play fair
Don't hit people
Put things back where you found them
Clean up your own mess
Don't take things that aren't yours
Say you're sorry when you hurt somebody
Warm cookies and cold milk are good for you

There's more. One of the statements on this site
has this to say:

"Think of what a better world it would be if we all - the whole world - had cookies and milk at 3 o'clock in the afternoon and then lay down with our blankies for a nap. Or if all governments had as a basic policy to always put things back where they found them and to clean up their own mess." Hmmmmmm. What if?




Editor's note: Michael Nance is the NCIC Blue Ridge, Southern & Western Piedmont areas Safety Representative. If you are interested in having one of our programs in your area, please give Michael a call at 919-218-9047 or email him at Michael.Nance@ic.nc.gov



From the Desk of Dennis Parnell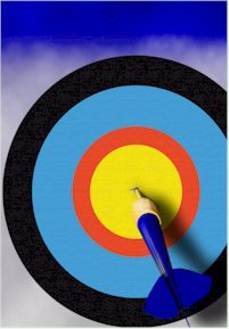 Director Safety Education


Are You Bored At Work?

Anyone can become bored with their job, but if a feeling of monotony has crept into your worklife, the first thing to do is to try to figure out why. Once you've determined what kinds of things could be causing your boredom, you can begin to look for solutions.

For example, you could be experiencing boredom because your job does not present you with an intellectual challenge or an occasion to use your creativity. People for whom this is a problem might feel that they are just going through the motions each day and not truly engaging in their work. Boredom could also result if you don't have enough responsibilities to keep you busy, or if the job does not fit your personality.

Once you've determined what it is that's causing you to be bored at work, the solution could be as simple as asking your supervisor for more responsibilities or more challenging work. If your current job can't be modified to better hold your interest, perhaps it's time to examine other opportunities within your company - you might discuss career-pathing with your supervisor.

While you may not immediately be able to change positions, refocusing on what you need to do to achieve future goals might alleviate some of the tediousness of your job. You may be able to find educational resources to help you to become more qualified for a job that would be more fulfilling to you. Networking within your company can also be extremely valuable if you are hoping to climb the ranks in the future. Plus, social interaction can go a long way towards making a dull job more bearable.

You might also consider the possibility that your work life isn't the problem. If you're bored, consider examining your personal life as well. It could be that you're not getting what you need when you're not at work, and you're relying too much on your job to provide you with the fulfillment you crave. Doing things that spark your interest outside of work might be enough to help you to change your attitude.

Now you know. Dennis :)

Insight!

Fun and useless tidbits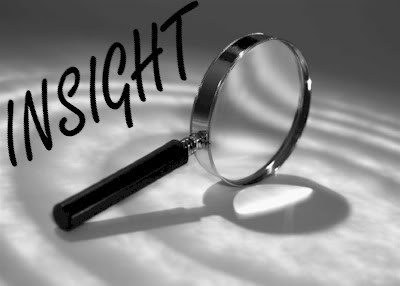 Approximately 125 people die in the United States from an anaphylaxis to foods each year.
The Joshua tree is the only tree that grows in California's Mojave Desert.
The hyoid bone in the throat is the only bone in the human body not joined to another.
Selecting the right loaf of bread...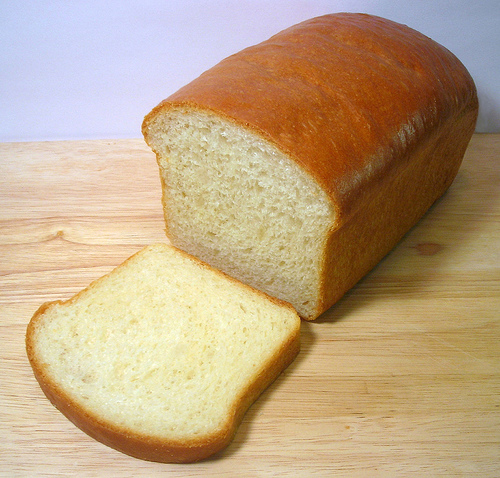 With all of the "healthy" breads available today, it can be confusing to pick out a loaf of bread that is healthful and low in fat. Here are a few tips so you can do just that:

- Read the ingredients section on the label. There should be at least three grams of fiber per serving. Also the words "whole" or "whole grain" should precede other ingredients such as wheat, oats, or barley.

- Make sure you know what the serving size is. As a rule, one serving of bread should equal about one ounce and should have about 90 calories. Many types of bread labeled "light" have thinner slices so that you can actually get two or three slices per ounce.

- Gourmet breads can house a lot of fat, so be sure to read the label. Your bread, if it is diet friendly, shouldn't contain more than two grams of fat per serving.

- Don't be fooled by misleading labels. While it might be nice to have calcium or protein added to the bread, the most important ingredient in your bread is whole grains.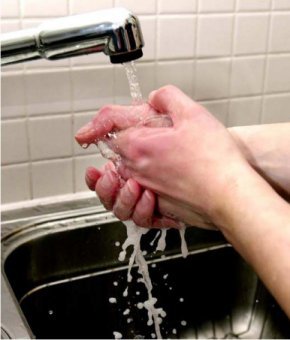 When to wash your hands...

Unfortunately, science shows that people don't wash their hands as often as they should. In fact, a recent observational study showed that only 77 percent of us wash our hands in public restrooms!

The Centers for Disease Control and Prevention encourages you to wash your hands:

- Before eating;

- Before, during, and after handling or preparing food;

- After contact with blood, vomit, nasal secretions, saliva, or other body fluids;

- After using the bathroom or changing a diaper;

- After handling animals, their toys, or waste;

- After touching a trash can, cleaning cloth, drain, soil, or anything that could be contaminated;

- Whenever your hands look dirty;

- Before dressing a wound, giving medicine, or inserting contact lenses; and

- More often when someone in your home is sick.

Believe it or not, many of us also don't know how to wash our hands properly. Using soap, you should rub your hands together vigorously for at least 20 seconds, making sure to lather all surfaces of your hands. Rinse your hands well under running water and dry them thoroughly. It's not a bad idea to us a paper towel to turn off the faucet, since pre-handwashing germs could be lingering on the handles.



What about alcohol-based hand rubs?



Unlike soap and water, alcohol-based hand rubs kill germs fast and can significantly reduce the number of germs on your skin. While hand rubs should not replace proper handwashing, they may be used when soap and water are not available or in addition to handwashing. Apply the rub to the palm of one hand and rub your hands together. Be sure to rub it over all hand and finger surfaces until your hands are dry.

What Folks Are Saying...


Steve Oakley and I want to express our appreciation for having Michael Nance presenting two classes on Job Hazard Analysis/Job Safety Analysis and PPE.

We feel the classes were a success and we anticipate doing more of them and other subjects this year.

Thanks for your support and cooperation and thanks to Michael for a job well done.

Dennis Knapp
Safety Administrator
City of Gastonia
_____________________________________________________

Just wanted you to know that all went well with our PIT Training here at the airport yesterday. That young man (Jim Gilreath) was the best trainer we have ever had here. He kept his training moving without a lot of uhs and thoroughly covered the material. In the hands on phase, he spent extra time with Karen who is our rookie on staff. He was pleased that even though she was not all that smooth in her movements, but that the movements were slow and deliberate and safely got the job done.

CU,

David Shoaf
Forsyth County
_____________________________________________________

Eric and Michael,



I appreciate you coming to Taylorsville to put on a saftey school for the Town of Taylorsville. The school was very informative and is exactly what we needed. The participants in the school were employees form the Town of Taylorsville, West Iredell Water Corp. and Energy United Water Corp. We did not charge anyone for the school, the College was kind enough to allow us to have the room free of charge.

Thanks again,
David Robbinette
_____________________________________________________



Jim: Thank you for coming by Greensboro yesterday and putting on the safety meeting on falls, slips and trips. I felt it was very well taught and beneficial to our employees.

In addition I felt you understood the audience and the work they do and you made the presentation fitting to our work; which is warehousing.

Once again, thank you for the time you took to come to Duke Energy.

Mark Godley
Duke Energy

About N.C. Industrial Commission

Safety Section
The N.C. Industrial Commission Safety Education Section stands ready to assist you with your Safety training needs. We offer a variety of courses, designed to suit your needs. Please give one of our Industrial Safety Representatives a call.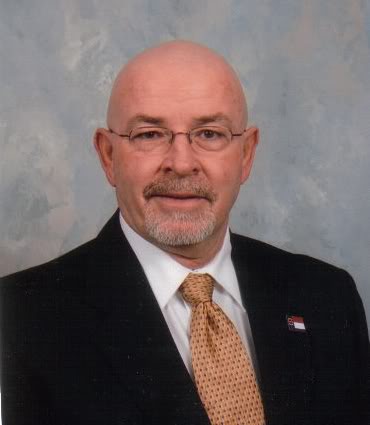 DENNIS PARNELL
Director Safety Education
919-218-3000-Cell

919-807-2602

Dennis.Parnell@ic.nc.gov

KIM NADEAU
Program Assistant
919-807-2603
919-218-9049-Cell
Kim.Nadeau@ic.nc.gov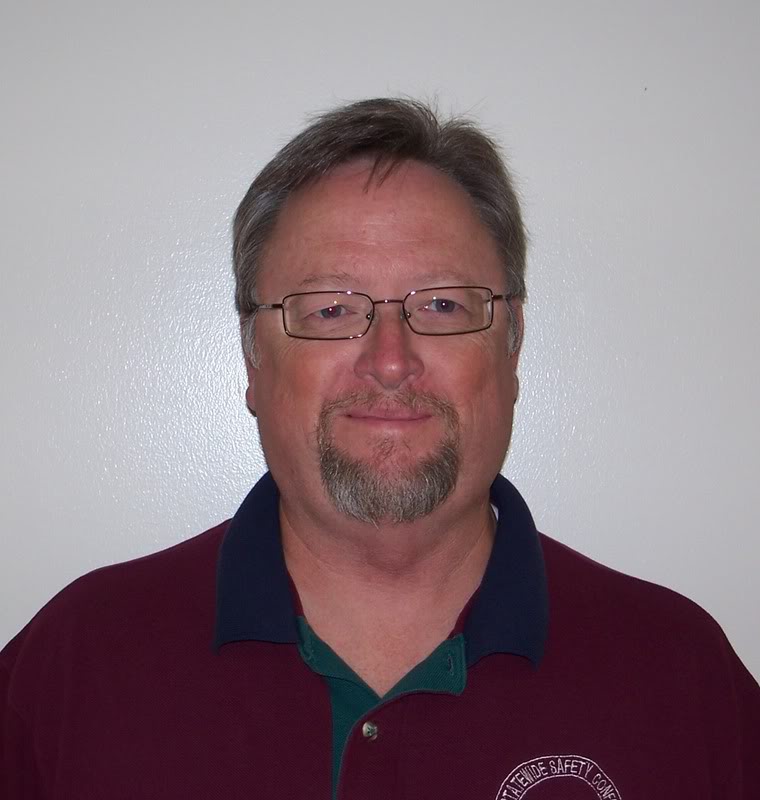 RANDY CRANFILL
Western Carolina Area & APCAP & APW Coordinator
919-218-2986
Randy.Cranfill@ic.nc.gov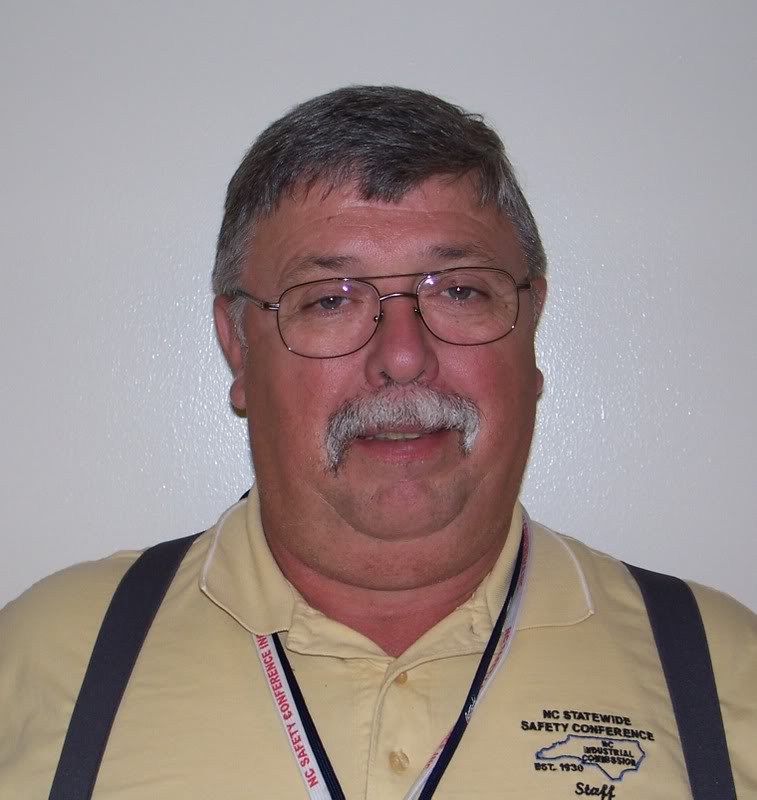 MARKUS ELLIOTT
Southeastern Region & HAZWOPER Trainer
919-810-5788
Markus.Elliott@ic.nc.gov
MEL HARMON
Defensive Driving & Work Zone Traffic Instructor
919-218-3374
Mel.Harmon@ic.nc.gov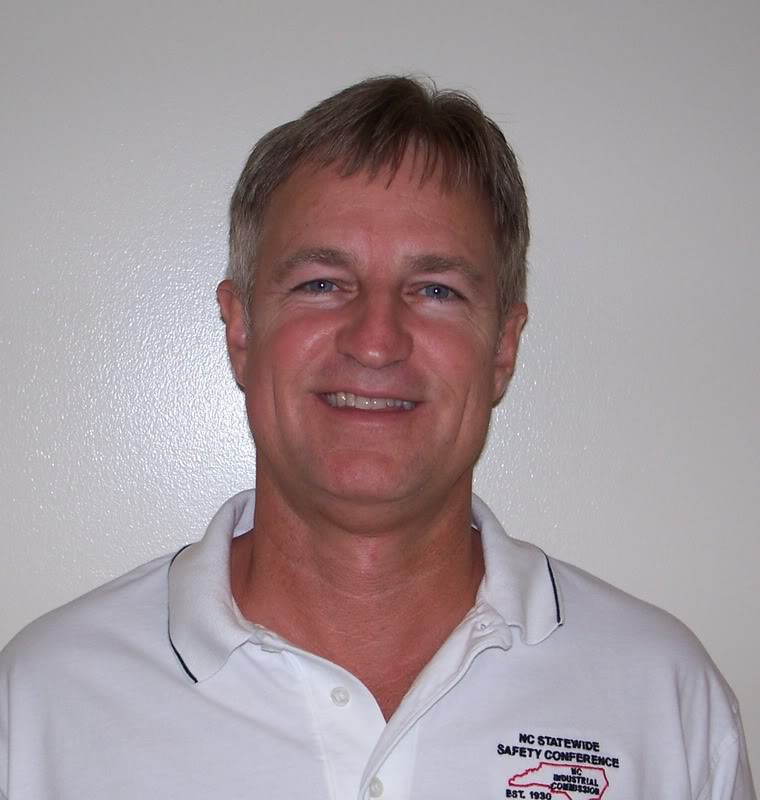 ERIC JOHNSON
Mid-State Area & Water/Wastewater Coordinator
919-218-3567
Eric.Johnson@ic.nc.gov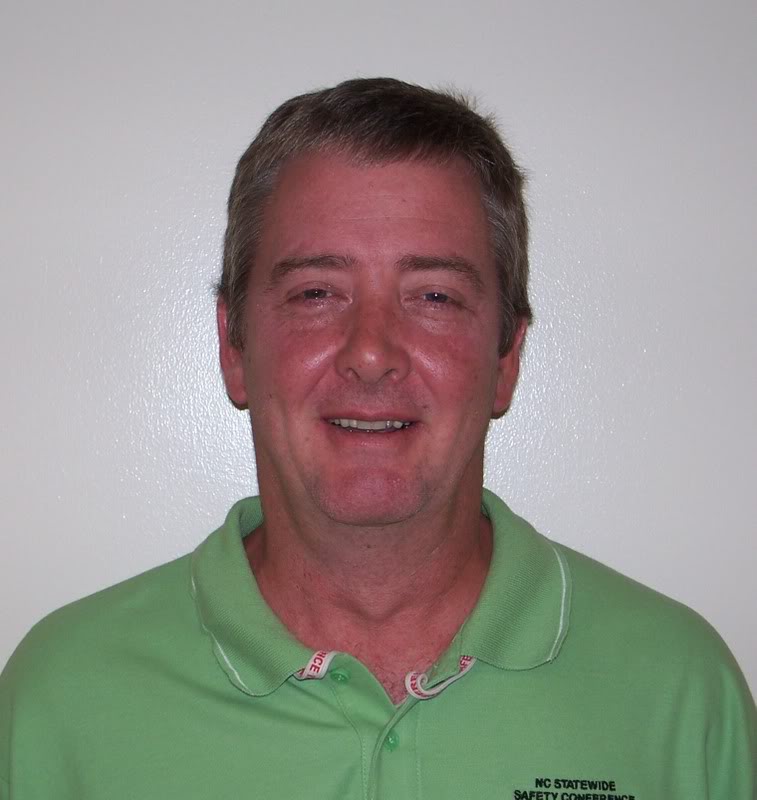 MICHAEL NANCE
Blue Ridge & Southern/Western Piedmont Areas
919-218-9047
Michael.Nance@ic.nc.gov
JIM GILREATH
Central Piedmont Area
919-218-7085
Jim.Gilreath@ic.nc.gov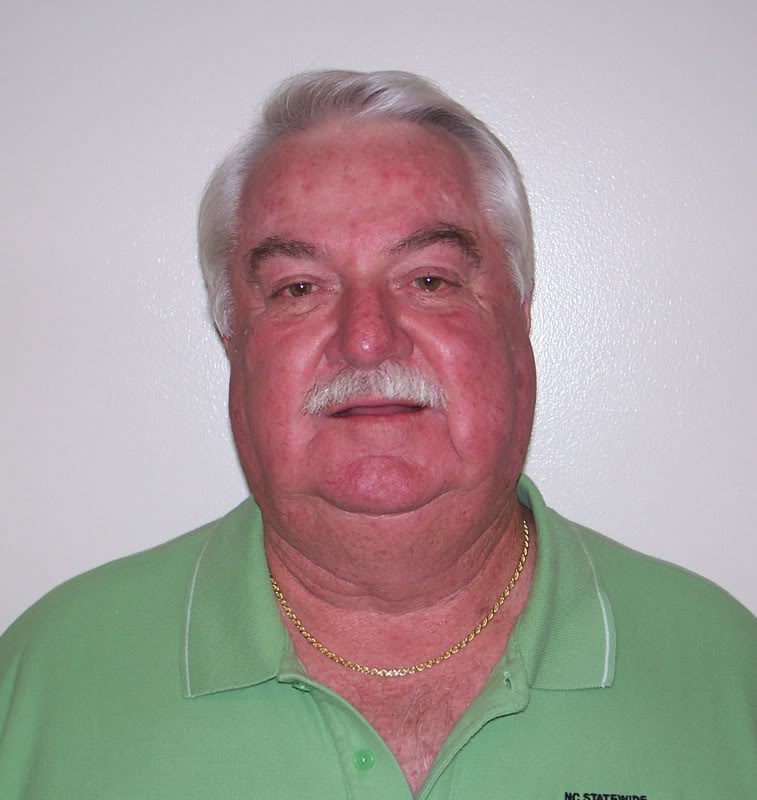 ALVIN SCOTT
Eastern & Northeastern Areas, Eastern Defensive Driving Instructor
919-218-2792
Alvin.Scott@ic.nc.gov



WE ARE WORKING FOR YOU!

Quick Links VIDEO

The next time you watch this classic western with Clint Eastwood riding along, lonesome and forlorn - just remember the background music.
This film clip says he was not alone
The Good, the bad & the ugly!


Turn up the sound!




Quick Links
Back to Basics

Quick Links
Avoiding Common Office Injuries
Quick Links
Fleet Safety

Keeping your seat belts safe
Quick Links
CENTRAL PIEDMONT SAFETY COUNCIL
Quick Links
EASTERN CAROLINA SAFETY COUNCIL
Quick Links
SOUTHEASTERN SAFETY COUNCIL

Quick Links
WESTERN PIEDMONT SAFETY COUNCIL
Membership Brochure
Quick Links
Quick Links
BLUE RIDGE SAFETY COUNCIL

Quick Links
NORTHEASTERN SAFETY COUNCIL
Membership Brochure

Quick Links
WESTERN CAROLINA SAFETY COUNCIL
Quick Links
NC RURAL WATER ASSOCIATION

Quick Links
SIGN-UP FOR OUR NCIC SAFETY BULLETIN
Email/Newsletter