Happy New Year Friends in the Name of Safety:

There is no doubt we all will be facing many challenges this year, the economy, jobs and some type of change.

As you struggle to seek ways to save resources and money, remember that the N.C. Industrial Commission is here working for you every day. Our staff will make every possible effort to continue to serve you in the fashion you have become accustom to. Please give us a call EARLY in order to schedule training in 2009.

We have finalized our 2009 APCAP schedule! We are adding an ADVANCED APCAP in 2009. In order to participate, you must have completed the basic 30-hour APCAP. The ADVANCED APCAP will be two days of intense training to further assist you with your Safety & Health program.

This year, we will offer BOTH COURSES concurrently on the same date and location in order to better serve you.

Here are the DATES AND LOCATIONS for 2009:
February 9-13, 2009 - Fayetteville, NC

March 9-13, 2009 - Wilmington, NC

June 15-19, 2009 - Smithfield, NC

August 17-21, 2009 - Flat Rock, NC

August 31-September 4, 2009 - Atlantic Beach, NC

October 26-30, 2009 - Asheboro Zoo, Asheboro, NC

November 2-6, 2009 - Wilkesboro, NC

(Not confirmed yet)
We look forward to seeing you at one of our programs in 2009. Again, let us say "THANK YOU" for allowing us to be a part of your family.

Your REGIONAL SAFETY COUNCILS are continuing to work for you, so please refer to the calendar section of our Safety Bulletin for more information. Please support YOUR councils!

As always, we thank you for your support and we pledge to continue to serve your needs. We promise to continue to provide quality ACCIDENT PREVENTION training programs.
Dieting in the New Year:Resolutions that Work!
Millions of Americans will ring in the New Year with health and weight-loss-related resolutions, but almost a third of "resolvers" don't even see their goals through to February. Read on for four simple strategies to make this year's resolution stick:

1. Consider your goal an evolution, rather than a resolution, since the latter implies that if you fall off course even once, you've failed.

2. Whenever possible, make your goals flexible: "exercise five hours per week" is better than "run five hours per week" because it can be accomplished in many different ways.

3. Always focus on what you've done well towards your resolution. Rather than dwelling on the cupcake you ate, or the exercise you missed, give yourself credit for packing a healthy lunch instead of eating drive-thru, for example.

4. Think of each day as a chance to make healthier choices, and give yourself a break - you haven't failed unless you've given up, and tomorrow is another chance to make this year's resolution stick.
Regional Safety Councils


Please do not forget to support your Regional Safety Councils by joining their membership ranks and participating in their scheduled events. For membership applications, see the Quick Links to the right.
Fast facts about product dating:
Food product dating tells people certain information about specific foods, but there is no uniform or universally accepted dating system in the United States. Except for infant formula and some baby foods, product dating is not required by federal regulations. The following definitions should help you understand the dates that are voluntarily printed on food products:

Sell by: Tells the store how long to display the product for sale. Consumers should not buy the product after this date.

Best if used by: Tells consumers how long the product will retain its best flavor or quality. This is not a purchase or safety date.

Use by: Tells consumers the last date that is recommended for using the product while at peak quality. The manufacturer determines this date.

Closed or coded dating: Represents packing numbers for use by the manufacturer to track inventory, rotate stock, or locate the product under suspicion of a problem. These dates do not indicate freshness or quality of the product.
Check out our Video Library !

Finally! We have completed UPDATING our online Video/DVD listings. The new listings are in RED.

To view the rest of our Library and download the REQUEST FORM, please CLICK HERE
Parents' Fears NOT Unfounded



For teenagers, it's a huge milestone, one that they've looked forward to for years, but for parents, it's a regular nightmare. So what's the occasion? It's birthday number 16 and the potential for a driver's license. With promises of freedom and new responsibility, it's no wonder 15-year-olds are spotted holding their breath as their 16th birthday approaches.

But it's also no wonder that parents are terrified - they actually have good reason to be. Not surprisingly, new drivers have the highest crash risk of any age group. In 2004, of all fatal crashes in 2004 that involved 16-year-old drivers, driver error and speeding were involved in 78 and 39 percent of them (respectively). Nighttime driving is even more dangerous for beginners - and the fatal crash rate is twice as high as it is during the day.

Luckily, there are things that parents and teens can do to ensure that, as new drivers, teens are as safe as they can be.

- Don't rely solely on a driver's education program to teach a teen to drive. While this is a good starting point, it's also smart to make sure you're comfortable with how your teen acts behind the wheel.

- Don't expect that your teen is as comfortable driving at night as he/she is during the day. Some students in driver's education programs never gain any experience driving in the dark.

- Restrict the number of passengers your teen is allowed to have in the car. Not only can passengers be a distraction, but new drivers may feel compelled to take risks they normally wouldn't take when driving alone.

- Require seatbelt use at all times, remembering that a teen's habits may change when a parent or guardian is not in the car.
- Understand and support graduated licensing programs in your state. If your state doesn't have one, you might consider implementing one of your own, allowing your teen increased responsibility over time.
Second Nature
By Michael Nance
As I sat down to think about an article for the January 09 edition of our world renowned newsletter, I found myself thinking about the situations I've been in and what I either did right or wrong with regard to safe work practices. Even though just a few things resulted in an incident with minor injury, all of them were preventable. Well, with the exception of one and I will let you be the judge on that.

You have heard the phrase, "When it rains, it pours" (which was made famous by the Morton Salt Company). Beginning the Friday prior to Thanksgiving is when the flood gates opened up. Just as my day was getting started with work, my car was rear-ended by another motorist with an estimated 30-35 mph impact. Everything, and I mean everything, ended up in the back seat area. Coffee, notes/papers, sunglasses and even the garage remote opener that was firmly clipped to my sun visor landed in places I did not know existed in the car. Fortunately, I did not require an expensive ambulance ride to the hospital and neither did the other party. It did, however, take five weeks to get my car back. Preventable? Yes. The other party simply was not paying attention.

Two weeks later on a Saturday night, my wife slipped on the bottom step of the staircase carrying gifts to wrap. She fell and then let the rest of the family know about it. She was in pain and thought she had broken her right ankle. I remembered the RICE acronym: R-Rest, I-Ice, C-Compression, and E-Elevation. With a little movement I could tell she did not have a fracture, but three hours later she decided to go get x-rays just in case. Nothing more than a serious sprain, though a lot of discomfort. Something that she is still recovering from as I type. Preventable? Yes. She didn't have a clear view of the steps (she'll break my neck after reading this).

Three hours after we got home from the Urgent Care, I was working on a Christmas gift for my wife. I had purchased a hand blown ornament from the Blue Ridge Parkway Foundation store and was making a holder for it out of wood and copper. I decided the piece of wood needed to be trimmed down and drug out my bench top 6" wood jointer. Properly plugged in, safety glasses on, gloves on, push blocks in use,....still two fingers found their way into a spinning blade as the wood ripped out of my gloved hand along with the push blocks. I was doing everything I thought to be correct, following all the required safety precautions and still got hurt. I shudder to think that I may have lost the tip of a finger. Fortunately, the gloves jammed the blades as I jerked my hand back. I only gouged out a chunk. Luckily, it is almost healed. Preventable? You be the judge.

Let's see,...another 3 hours passed and my son got an upset stomach and really caused a stink,.....well, no need in getting graphic. About five more hours passed and my daughter woke up in the middle of the night and started talking about how she "didn't feel" well. I've heard the whine before and as I was thinking she was "acting", she hurls on the bedroom floor. Again, no need to get graphic here either. Was either of these preventable? Yes. Too many sausage balls too fast will make you sick!

In a 12 hour time span, the Nance family could have experienced four Urgent Care visits, even though my wife was the only one who actually went. Wow,...that would have been $200 in co-pays! As I now reflect on these events, and just a few others that happened in 2008, I feel good that I have learned from my association with other safety professionals in how to prevent accidents. Yes, I had some incidents, but the training I have received over the years helped me deal with it and do the right thing. Five years ago, I would not have instantly thought of "RICE". Ten years ago, I would not have really cared if I had safety glasses or gloves on when using a woodworking tool. In 2008, it was second nature.

Let me ask again,....was the incident with the finger in the wood jointer preventable? After all I was using all required PPE, all machine guards in place and working, push blocks in use, etc. A really good friend of mine introduced me to three famous safety words a few weeks after we met (you know who you are)! Those words were: Speed, Ease, and Comfort. In honest review of the "you be the judge" incident, I left out one key ingredient in the mix. It is one of the "three words"....speed. I was probably feeding the wood too fast into the cutter blade,....and zap. Safety jumped up and bit the daylights out of my finger. I will forever have a reminder scar.

Let all of us be reminded and honest with ourselves in 2009 and make safety "second nature"

Editor's note: Michael Nance is the NCIC Blue Ridge, Southern & Western Piedmont areas Safety Representative. If you are interested in having one of our programs in your area, please give Michael a call at 919-218-9047 or email him at Michael.Nance@ic.nc.gov
Hidden Problem Could Help Silent Killer

By Mike Bingham
Your carbon monoxide detector could assist a silent killer. Some carbon monoxide detectors have a life span of only two years. Check yours now and come back to read the rest of this article.

I've already delivered my point above, but read on for a review of carbon monoxide and maybe some lesser known facts about it.

It seems strange sometimes how one thing leads to another once a subject comes up. I recently had cause to bone up on carbon monoxide (CO) for a class that had been requested. The more I read about it the more interesting it became. The old cliché of carbon monoxide being the silent killer has roots in reality; CO is a poisonous, tasteless, odorless, invisible gas. Signs and symptoms include headache, nausea, fatigue, dizziness, drowsiness, chest pain, confusion, muscle weakness, loss of consciousness, and death. Carbon monoxide can have a cumulative effect. Small daily doses can accumulate into potentially deadly doses over time.

One carbon dioxide MSDS I downloaded gave an HMIS Health rating of 1. As we know, 1 represents a slight hazard, and 4 is the most severe hazard. Why is this deadly gas given a 1? In this case it is assumed that the product is used as intended with all safety measures, safeguards, and training in place. If the safeguards aren't in placed or aren't used, all bets are off.

One of the common uses of carbon monoxide is as a fuel. The safety geek in me got all upset and wanted to know why, if it is used as a fuel, it kills people who are exposed to it due to fire or engine exhaust. We already know that CO is produced during incomplete combustion. A little research showed that CO has an ignition temperature of 609 degrees C / 1128 degrees F. So, if the original fuel burns at a lower temperature than CO, the CO survives as a deadly byproduct of the fire.

According to the numerous sources, carbon monoxide poisoning is the most common cause of accidental poisoning deaths in the United States every year. Most of these deaths are preventable with proper education and training, and a few other basic measures.

First, determine whether you need a CO detector. If you have dependable electric heat in your home, and will never use a combustion-based backup heater or appliance, you won't really need a CO detector. If you have all electric forklifts in your workplace, likewise, you won't need a CO detector to protect employees from them. Gas heat or appliances in the home or workplace or working around fossil fuel powered forklifts could trigger different needs and necessitate installing detectors. If you get a CO detector, READ THE OWNER'S MANUAL WORD BY WORD. It will tell you the specific type of battery required in some cases. It will tell you how high to mount the detector from the floor. CO is slightly lighter than air, and since it accompanies combustion, and hot air rises, the detector needs to be mounted at prescribed heights - see the owner's manual for this.

Preventing poisoning by carbon monoxide includes having preventive maintenance tasks in place to keep all equipment capable of producing it in top working order. If you lack the tools and expertise to service the equipment, hire a professional to do it. Be sure to test the CO detector and replace the battery as recommended by its manufacturer.

Carbon monoxide detectors are simply tools. They are designed for a specific job - detecting CO. They should not take the place of smoke detectors and vice versa. There are combination units available, but be sure you are aware of the CO detector's life span. As with any good tool, it needs to be used for the right purpose. It needs to be maintained, and its functionality verified. And it has to be understood.
Editor's Note: Mike Bingham is the Western Area Safety Representative for the NCIC, and one of the 10 members of the NCIC's Safety Department who are out there Working for You!!!to make N.C. workplaces safer and better by reducing injuries to employees and saving money for employers through education and training. You can contact Mike at: mike.bingham@ic.nc.us or call: 919.218.9045

From the Desk of Dennis Parnell
Director Safety Education

January is a good time...

...Take a look at your personal priorities. With the new year ahead of you, and the holidays behind, it might be a good time to look at your priorities, at work and at home. Your employer values your hard work. You do your best to exceed his or her expectations. You may have even been rewarded for your efforts with a promotion or an increase in your compensation. Working longer hours than necessary, even working weekends has become your "normal" work practice. But is it too much? Are you out of balance?

Work is very important, but you need to take a look at whether or not you are working too much for your own good, which is ultimately a problem. As you place more and more demands on yourself, you are less and less likely to realize that this stress is affecting you. Everyone has a breaking point; do you know where yours is?

There might be a need for you to re-evaluate and make some changes in your work and personal life priorities. Ask yourself whether or not these situations apply to you:

- Taking time off from work seems difficult, if not impossible.

- You find it hard to relax at home.

- You miss family activities because you think you need to work.

- Your expectations of yourself are greater than anybody else's.

- You feel pressured about getting everything done that "needs" to be done.

- You have a nagging sense that failing would be the worst thing that could happen to you.

If you see yourself in any of these situations, it is time to take a long, hard look at your priorities. Self-induced stress is often difficult to recognize. A healthy balance between your working life and your personal life will lead to a more satisfying life in the long run. Get help today if you need it.

Now you know. Dennis :)
Insight!

Fun and useless tidbits


There is only one Q in a Scrabble game.

The only wood used by famed London cabinetmaker Thomas Chippendale was mahogany.

The pecan tree is the only naturally growing nut tree in North American. It is native to the Texas, Mississippi and Mexico River Valleys.

The only rock that floats in water is pumice.

The Virginia opossum is the only marsupial (pouched mammal) indigenous to North America.

Average length of a coat hanger when straightened: 44 inches.

Average number of eggs laid by the female American Oyster per year: 500 million. Usually only one oyster out of the bunch reaches maturity.

Average calories burned daily by the sled dogs running in Alaska's annual Iditarod race: 10,000.

An ear of corn averages 800 kernels in 16 rows.


Savers Credit: A Special Tax Break


The IRS wants low- and moderate-income workers to know about a special tax break called the Saver's Credit. Workers who contribute to an IRA, a 401(k) plan, 403(b) plan, governmental 457 plan, and other retirement programs may be eligible for this tax break. It is definitely something you should investigate!

The Saver's Credit can be claimed by:
Married individuals filing separately and singles with incomes up to $26,500 in 2008; $27,750 in 2009.

This credit can increase a taxpayer's refund or reduce the tax owed. The maximum saver's credit is $1,000, or $2,000 for married couples. However, the credit is a percentage of the qualifying contribution amount, with the highest rate for taxpayers having the least income.

Other restrictions apply:

If your employer offers a 401(k) or you have an IRA, you may benefit from the Saver's Credit. Employees have until April 15, 2009, to set up a new individual retirement (IRA) or add money to an existing IRA to get credit for 2008. However, only elective deferrals made to workplace retirement plans prior to December 31, 2008, are eligible for the 2008 credit.
NFPA releases 2009 Edition of NFPA 70E®
By W. Jon Wallace, CSP, MBA: Workplace Group

The National Fire Protection Association (NFPA) issued the revised 2009 edition of NFPA 70E®: Standard for Electrical Safety in the Workplace with an effective date of September 5, 2008. The 2009 edition of NFPA 70E® contains numerous revisions. Listed below is a summary of the major changes:

Contractor Relationships: Article 110.5 requires host employers inform contractors of known hazards covered by NFPA 70E® related to the contract employer's work. The contract employer shall ensure that each of his/her employees is instructed in the hazards provided by the employer.

Training Requirements - Emergency Procedures: Article 110.6 requires employees exposed to shock hazards that are not reduced to a safe level by applicable electrical installation requirements be trained in approved methods of resuscitation, including cardiopulmonary resuscitation (CPR). The training shall be certified annually by the employer.

Electrical Safety Program Audit: Article 110.7 requires the written electrical safety program be audited on a frequency established by the employer.

Arc Flash Hazard Analysis: Article 130.3 requires the arc flash hazard analysis be updated whenever a major modification or renovation takes place. In addition, the analysis shall be reviewed periodically, not to exceed five years.

Arc Flash Protection Boundary: The criteria for the 4 feet arc flash protection boundary for voltage levels between 50 and 600 volts has been modified based on upstream protection device clearing time of maximum 2 cycles (0.033 seconds) and available bolted fault current of 50 kA or any combination not exceeding 100 kA cycles.

Equipment Labeling: Article 130.3 (C) states equipment shall be field marked with a label containing the available incident energy or required level of PPE.

Selection of Personal Protective Equipment: Article 130.7 contains several revisions with respect to arc flash PPE requirements. For example: Table 130.7 (C)(9) has been expanded to include additional job tasks such as performing infrared thermography as well as other non-contact inspections outside the restricted approach boundary. Additional categories of equipment, such as arc-resistant switchgear, have been added to the revised table. Also, Table 130.7 (C)(10) has been revised and placed an a more user-friendly format.

Annex Revisions: The following annexes have been significantly revised - Annex F (Hazard/Risk Evaluation Procedure); Annex H (Simplified, Two-Category, Flame-Resistant [FR] Clothing System.)

Please remember this article is intended as an overview and not a comprehensive summary of changes to the 2009 edition of NFPA 70E®. For more information on electrical safe work practices CLICK HERE for our January 21, 2009 course at RTP.

If you have any questions concerning this article or other safety issues, please contact W. Jon Wallace at 919.933.5548 or e-mail at jwallace@workplacegroup.net.
Mulling it over could cost you your life!


A heart attack is a terrifying event, and most people assume that they are dramatic, intense, and sudden, and while they can be all of these things, heart attacks are much more likely to come on slowly, sometimes causing only mild pain and discomfort at first.

Unfortunately, misconceptions about what heart attacks feel like can prevent people from realizing what is going on and getting immediate help. Signs of a heart attack include:

- Chest discomfort - Could be in the form of pressure, a squeezing, or pain that lasts more than a few minutes. Such pain could stop and start - don't disregard pain just because it stops temporarily.

- Pain or discomfort in the upper body - Can include one or both arms, the back, neck, jaw, or stomach.

- Shortness of breath - May or may not be accompanied by other symptoms.

- Other symptoms - Victims might also break into a cold sweat or experience nausea or lightheadedness during a heart attack.

A heart attack sufferer might not look anything like the chest-clutching victim often seen in the movies, but that doesn't mean that more subtle symptoms are any less serious.
Few people are likely to know with certainty that the symptoms they are experiencing are associated with a heart attack, but the fact is that 1.1 million Americans suffer heart attacks each year.

Being too embarrassed to seek help or unsure about symptoms are two good ways to keep from getting the treatment that could potentially save your life, or the life of someone you love. Even if symptoms seem mild, it's imperative that you seek medical attention immediately - treatment is most effective if administered within one hour of the onset of symptoms.



When to replace your...


By: Eric Johnson

There's a good chance that you hold onto certain household items far too long. It might be because you're trying to limit waste, because you're attached to your things, or because you don't realize some items should be replaced. While you might claim to be too busy (or too cheap!) to replace them, your safety, health, and hygiene might just demand that you consider replacing the following items much more regularly than you do:

Your toothbrush - The American Dental Association recommends that you replace your toothbrush every three to four months or sooner if it becomes visibly worn (the bristles are frayed or falling out, for example). It's also a good idea to get a new toothbrush after you've been ill.

Your pillows - Pillows trap bacteria, odor, and dust mites over time. It's a good idea to preplace your pillows every year.

Your mattress - The National Sleep Foundation says that a good mattress can last up to ten years, so you should at least replace yours that often. However, if you typically don't sleep well, you may find benefits from replacing your mattress more often (e.g., every five to seven years).

Your contact case - Contact lens wearers are more susceptible to eye infections than non-wearers. Properly caring for your contact lenses and replacing your lens case every three to six months can help limit such infections.

Your tires - Of course, tire wear depends on many factors, the most significant of which is how much you drive. Try inserting a penny into the tread of your tire. If you can still see all of Lincoln's head, the tread isn't very deep, and it's probably time to replace your tires.

Your smoke detectors - You've probably heard that you should change the batteries in your smoke detectors at least once each year, but you should also replace the smoke detectors themselves every eight to ten years.

Your fire extinguisher - Fire extinguishers may lose pressure over time; it's best to replace them every ten years.

Eric Johnson is the Mid-State Safety Representative and Water/Wastewater Coordinator and covers a fourteen county area around Raleigh. Please call 919-218-3567 to schedule training.



About N.C. Industrial Commission Safety Section
The N.C. Industrial Commission Safety Education Section stands ready to assist you with your Safety training needs. We offer a variety of courses, designed to suit your needs. Please give one of our Industrial Safety Representatives a call.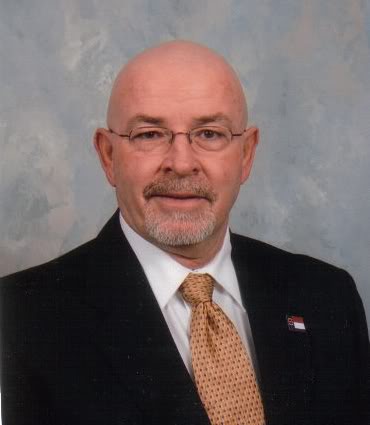 DENNIS PARNELL
Director Safety Education
919-218-3000-Cell
KIM NADEAU
Program Assistant
919-807-2603
RANDY CRANFILL
APCAP & APW Coordinator
919-218-2986
Randy.Cranfill@ic.nc.gov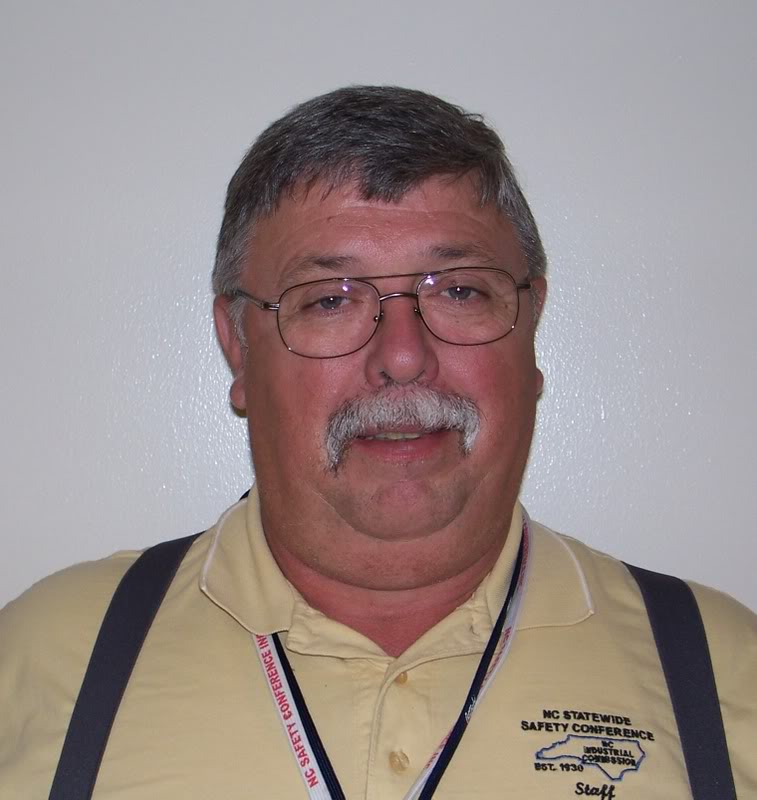 MARKUS ELLIOTT
Southeastern Region & HAZWOPER Trainer
919-810-5788
Markus.Elliott@ic.nc.gov
MICHAEL BINGHAM
Western Carolina Area
919-218-9045
Mike.Bingham@ic.nc.gov

MEL HARMON
Defensive Driving & Work Zone Traffic Instructor
919-218-3374
Mel.Harmon@ic.nc.gov
ERIC JOHNSON
Mid-State Area & Water/Wastewater Coordinator
919-218-3567
Eric.Johnson@ic.nc.gov
MICHAEL NANCE
Blue Ridge & Southern/Western Piedmont Areas
919-218-9047
Michael.Nance@ic.nc.gov
JIM GILREATH
Central Piedmont Area
919-218-7085
Jim.Gilreath@ic.nc.gov
ALVIN SCOTT
Eastern & Northeastern Areas, Eastern Defensive Driving Instructor
919-218-2792
Alvin.Scott@ic.nc.gov


WE ARE WORKING FOR YOU!