The Sixth Annual
North Carolina Workers' Compensation
Educational Conference
Sponsored by the N.C. Industrial Commission*

August 14-16, 2001
The Sheraton Imperial Hotel and Convention Center
Durham, NC (near Research Triangle Park)
*In association with the International Workers' Compensation Foundation, a nonprofit association dedicated to workers' compensation research and education.
---
The Sixth Annual North Carolina Workers' Compensation Educational Conference will be held August 14-16, 2001. Click here to view this year's program.
Instructions
To view or print the conference brochure: You must first download and install a FREE copy of Adobe® Acrobat® Reader (see below). Then click here to display the PDF (Portable Document Format) version of this year's conference brochure. This PDF file is an exact facsimile, containing copies of the conference registration form and the exhibitor registration form that may be printed, filled in, and faxed or mailed to the Industrial Commission.
To download and install your free copy of the Adobe Acrobat Reader: Click the button below to obtain your free copy of Adobe Acrobat Reader. (Note: Please pay close attention to this software's installation instructions and licensing agreement.)

Get Your FREE Adobe® Acrobat® Reader now!
---
Michael F. Easley, Governor
Buck Lattimore, Chairman

Bernadine S. Ballance, Commissioner
Thomas J. Bolch, Commissioner
Laura K. Mavretic, Commissioner
Renée C. Riggsbee, Commissioner
Christopher Scott, Commissioner
Dianne C. Sellers, Commissioner
North Carolina
Industrial Commission
Conference Goal
The Industrial Commission and the International Workers' Compensation Foundation are jointly sponsoring the Sixth Annual Workers' Compensation Educational Conference on August 14-16, 2001. The goal of this conference is to educate those who participate in the North Carolina workers' compensation system regarding current rules, procedures, policies and forms and to provide an opportunity for dialogue among these participants. The presenters are Commissioners, Deputy Commissioners, and Section Heads of the Industrial Commission; plaintiff's and defense attorneys; physicians; chiropractors; physical therapists; insurance adjusters; medical and vocational rehabilitation specialists; and mediators.
Breakout sessions will be utilized to discuss certain topics in specific detail for a more specialized view, whereas other topics will be presented from a more general perspective.
Who Should Attend?
All employers, insurance adjusters, self-insurers, third party administrators, safety and human resource managers, plaintiff's and defense attorneys, health care providers, mediators, and medical and vocational rehabilitation providers are encouraged to attend. In fact, anyone interested in the workers' compensation system in North Carolina will receive valuable information at the conference.
Continuing Education Credits
The N.C. Bar has approved 12 hours of general CLE credit for for conference attendance, but none of these hours qualify as ethics hours or practical skills hours. Participants also may be eligible for continuing education (CE) credits for conference attendance. Application has been made for credits in the following occupations: adjusters (12 CE hours), attorneys (12 CLE hours), carriers (CE Credit), nurses (14.4 CE hours) and rehabilitation providers (13 CEU for CRC, CDMS, CCM). Every effort will be made to have forms available at the completion of the conference.
Insurance adjusters should be aware that the requirement to attend the entire three-day program to receive any credit is that of the N.C. Department of Insurance.
Location
The Sheraton Imperial Hotel and Convention Center
4700 Emperor Boulevard
Durham, NC 27703
Take Interstate 40, Exit 282 at Page Road
(near Raleigh-Durham International Airport and Research Triangle Park)
(800) 325-3535 or (919) 941-5050
Fax (919) 941-2958
---
Conference Contacts
IWCF Contact: To add your name and address to the mailing list to receive a printed version of the brochure for the next conference, please call the International Workers' Compensation Foundation at (904) 304-1993. (NOTE: Click here to view or print a PDF version of this year's conference brochure now.)
NCIC Contact: For more information about this conference, e-mail: Nancy Warren Gregory at gregoryn@ind.commerce.state.nc.us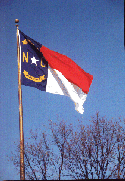 ---
Return to N.C. Industrial Commission Home Page
Return to NCIC Alternate Home Page
---
N.C. Industrial Commission · 4319 Mail Service Center · Raleigh, NC 27699-4319
Main: (919) 807-2550 · Fax: (919) 715-0282
Internet Address: http://www.comp.state.nc.us/